In digital marketing, where online visibility reigns supreme, businesses constantly seek that competitive edge. Imagine a scenario where your website effortlessly climbs the search engine rankings, attracting eager customers. This isn't a far-fetched dream but a tangible reality through SEO outsourcing in the Philippines.
SEO outsourcing is a strategic move where companies entrust the optimization of their online presence to specialized experts. It's a game-changer in the world of digital marketing. The question now is not whether to outsource but where to find the best talent for the job.
And that's where the Philippines comes into play. This tropical archipelago isn't just renowned for its pristine beaches and a heavyweight contender in the global SEO outsourcing arena. With a workforce armed with exceptional skills and a deep understanding of SEO intricacies, the Philippines has emerged as a top-notch destination for businesses looking to bolster their online visibility and impact.
So, let's embark on this journey together. In this blog post, we will delve deep into the world of SEO outsourcing, explore why the Philippines is a prime location for such endeavors, and uncover the wealth of opportunities it offers. By the end of this read, you'll grasp the immense potential SEO outsourcing in the Philippines holds for your business's success in the digital landscape. Let's get started.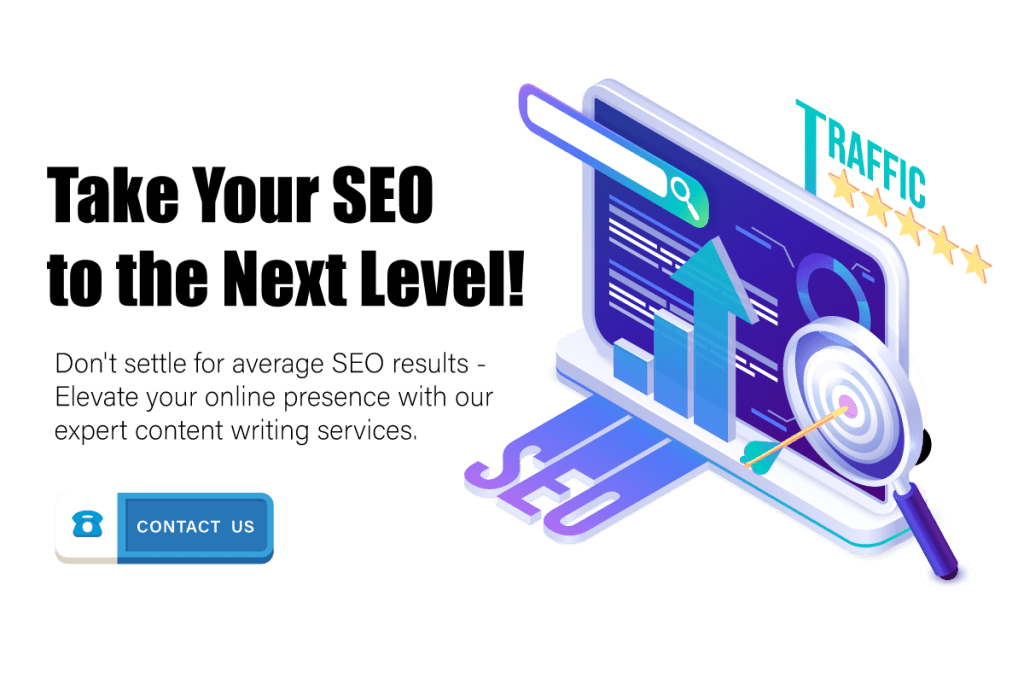 Understanding SEO Outsourcing
Defining SEO Outsourcing: SEO outsourcing involves delegating the optimization of your website's online presence to specialized external agencies or professionals. Instead of managing this complex task in-house, businesses collaborate with experts with the skills, knowledge, and experience required to boost their website's search engine rankings and overall visibility.
Unveiling the Benefits of Outsourcing SEO Services: When businesses opt for SEO outsourcing, they gain many advantages. Firstly, it allows them to tap into a pool of SEO specialists dedicated to staying up-to-date with the ever-evolving algorithms and strategies of search engines. This expertise leads to more effective and efficient SEO campaigns, improving rankings and increasing organic traffic.
Additionally, outsourcing SEO services can be cost-effective. Hiring and training an in-house SEO team can be both time-consuming and expensive. Outsourcing eliminates these overhead costs and allows businesses to pay for services rendered, often on a flexible and scalable basis.
Furthermore, it provides access to a diverse set of skills. SEO encompasses various aspects such as keyword research, on-page optimization, link building, and content creation. By outsourcing, businesses can tap into a team with expertise in these areas, ensuring a well-rounded and comprehensive SEO strategy.
Why Outsource SEO
Why Businesses Opt for SEO Outsourcing: The decision to outsource SEO services is driven by several compelling reasons. Firstly, it allows companies to focus on their core competencies while leaving the complexities of SEO to specialists. This frees up valuable time and resources, enabling businesses to concentrate on what they do best.
Additionally, outsourcing SEO reduces the learning curve of staying updated on the latest SEO trends and techniques. Search engine algorithms constantly evolve; keeping pace can be a full-time job. By outsourcing, businesses ensure that their SEO efforts are in the hands of professionals intimately familiar with these changes.
Moreover, SEO outsourcing enhances scalability. As businesses grow, so do their SEO needs. Outsourcing provides the flexibility to scale up or down quickly, ensuring that SEO efforts align with business objectives.
Understanding SEO outsourcing is not just about recognizing the concept but also the substantial benefits and compelling reasons that drive businesses to embrace this strategic approach to digital marketing.
Why the Philippines for SEO Outsourcing
Unveiling the Philippines as an Outsourcing Hub: The Philippines has emerged as a formidable force in outsourcing, attracting businesses worldwide. What sets this Southeast Asian nation apart as a premier outsourcing destination?
The Philippines boasts a strategic location close to major markets like the United States and Australia. This proximity ensures that businesses can maintain real-time communication and collaboration with their outsourced SEO teams, eliminating time zone barriers and fostering efficient project management.
Unlocking Cost-Effectiveness: One of the most compelling reasons businesses choose the Philippines for SEO outsourcing is cost-effectiveness. The Philippines offers competitive labor rates without compromising on the quality of work. Companies can leverage this cost advantage to allocate their budget strategically, investing in other critical areas of their operations.
Compared to developed nations, the cost of living in the Philippines is significantly lower. This translates into lower overhead costs for outsourcing companies, which can, in turn, be passed on to businesses seeking to outsource their SEO services. As a result, companies can maximize their ROI and allocate resources to other essential aspects of their digital marketing strategies.
The Abundance of Highly Skilled SEO Professionals: Regarding SEO expertise, the Philippines boasts a workforce renowned for its proficiency and competence in digital marketing. Filipino SEO professionals are well-versed in the latest SEO techniques and have a firm grasp of English.
English proficiency is a critical factor that sets the Philippines apart in SEO outsourcing. Effective written and spoken communication is paramount in digital marketing, ensuring that strategies are executed precisely and clearly. Filipino professionals excel in this aspect, making collaboration between businesses and their outsourced teams seamless and efficient.
Moreover, the Philippines has a robust educational system and a culture of continuous learning. SEO professionals in the Philippines stay updated with the ever-evolving SEO landscape, ensuring that businesses benefit from cutting-edge strategies and tactics.
In summary, the Philippines shines as a beacon of opportunity for businesses seeking SEO outsourcing solutions. Its strategic location, cost-effectiveness, and highly skilled workforce make it a prime choice for those looking to enhance their online presence through outsourcing.
Advantages of SEO Outsourcing in the Philippines
Cost Savings and Affordability: Choosing the Philippines as your SEO outsourcing destination unlocks a treasure trove of cost-saving opportunities. With a lower cost of living than many Western countries, the Philippines offers businesses access to skilled SEO professionals at a fraction of the cost. This affordability allows companies to optimize their digital marketing budget, allocating resources more strategically to achieve their goals.
In addition to lower labor costs, outsourcing to the Philippines minimizes expenses associated with recruiting, training, and managing an in-house SEO team. This streamlined approach ensures that businesses can maximize their ROI without compromising the quality of SEO services.
Access to a Large Pool of SEO Experts: The Philippines has a vast and ever-growing talent pool of SEO experts. This diverse talent ecosystem encompasses professionals with various skill sets and specializations within the SEO domain. Whether your business requires keyword research, on-page optimization, link building, or content creation, you can find experts with the specific skills needed to elevate your SEO strategy.
The advantage of this diverse talent pool extends to the scalability of your SEO efforts. As your business expands and your SEO needs evolve, you can readily tap into this pool to accommodate your requirements, ensuring that your digital marketing efforts remain agile and responsive to changing market dynamics.
English Proficiency and Cultural Compatibility: Effective communication lies at the heart of successful SEO campaigns. In the Philippines, English proficiency is not just a skill but a cultural norm. Filipino SEO professionals are fluent in English and deeply understand Western culture, which is invaluable when tailoring SEO content and strategies to international markets.
This cultural compatibility extends beyond language to aligning business values and practices. Filipino professionals are known for their adaptability and dedication to delivering high-quality work. This artistic synergy fosters a collaborative atmosphere where businesses and their outsourced teams can work harmoniously toward common objectives.
Time Zone Advantage for Real-Time Collaboration: Time zone differences often hinder real-time collaboration in global outsourcing arrangements. However, the Philippines' strategic location in Southeast Asia is within the GMT+8 time zone, aligning it favorably with many Western business hours.
This time zone advantage facilitates seamless communication and collaboration between businesses and their outsourced SEO teams. It ensures that feedback, updates, and project discussions can occur in real time, eliminating delays and ensuring the agility necessary for the rapid execution of SEO strategies.
In conclusion, outsourcing SEO to the Philippines offers many advantages, including cost savings, access to a diverse talent pool, English proficiency, and a time zone advantage. These benefits create a compelling case for businesses looking to enhance their online presence through strategic SEO outsourcing.
How to Choose the Right SEO Outsourcing Partner
Factors to Consider When Selecting an Outsourcing Agency:
Selecting the right SEO outsourcing partner is a pivotal decision that can significantly impact your digital marketing success. To make an informed choice, consider several key factors:
Reputation and Track Record: Research the outsourcing agency's reputation in the industry. Examine their portfolio and client testimonials. A proven track record of delivering results is a strong indicator of reliability.
Expertise and Specialization: Assess the agency's SEO and related services expertise. Do they specialize in the specific areas that align with your business needs? Expertise in local SEO, e-commerce SEO, or content marketing can be invaluable.
Transparency and Communication: Effective communication is essential for successful outsourcing. Ensure that the agency maintains transparent and open channels of communication. They should provide regular updates on progress and be receptive to your feedback.
Scalability and Flexibility: Your SEO needs may evolve. Choose an agency that can scale its services to accommodate your changing requirements. Flexibility in terms of contract terms and service levels is crucial.
Case Studies or Success Stories from Businesses Outsourcing to the Philippines:
A reputable SEO outsourcing partner should be able to provide concrete evidence of their capabilities. Request case studies or success stories from businesses that have outsourced their SEO to the Philippines through the agency. These case studies showcase real-world examples of how the agency's strategies and expertise improved search engine rankings, organic traffic, and overall online visibility.
Tips for Evaluating Potential Partners:
When evaluating potential SEO outsourcing partners, consider the following tips:
Ask for References: Request references from current or past clients. Reach out to these references to gain insights into their experiences with the agency. Were they satisfied with the results and the level of service provided?
Evaluate the Team: Get to know the professionals working on your SEO campaigns. Assess their qualifications, experience, and expertise. Ensure that the agency has a team of specialists capable of handling all aspects of SEO.
Review Contracts and Service Agreements: Carefully review the terms and conditions of the contract. Ensure that it includes clear deliverables, timelines, and pricing structures. Be wary of any hidden fees or ambiguous clauses.
Assess Reporting and Analytics: Inquire about the agency's reporting and analytics practices. A good SEO partner should provide detailed reports on key performance metrics, allowing you to track the progress of your campaigns.
Discuss Communication Channels: Clarify how communication will be managed. Determine the frequency of updates, the point of contact, and the agency's responsiveness to queries and concerns.
Selecting the right SEO outsourcing partner requires thorough due diligence. By considering these factors and requesting case studies, you can make an informed decision that aligns with your business goals and objectives.
Common Challenges and How to Overcome Them
While filled with numerous advantages, navigating the realm of SEO outsourcing has its fair share of challenges. Let's explore these challenges and practical strategies to conquer them.
Language Barriers:
Language differences can pose a significant obstacle in SEO outsourcing partnerships. Clear communication is paramount to executing effective SEO strategies. To overcome language barriers:
Prioritize English Proficiency: Select an outsourcing partner with a proficient team of English speakers. This ensures that instructions, feedback, and reports are conveyed accurately and clearly.
Establish Communication Protocols: Define clear communication protocols from the outset. This includes preferred communication channels, regular update schedules, and collaborative tools to bridge language gaps.
Conduct Training: If necessary, provide training or guidelines to align your outsourced team with your brand's tone, voice, and communication style.
Time Zone Differences:
Time zone disparities can hinder real-time collaboration and lead to project delays. To address time zone challenges:
Overlap Hours: Identify overlapping working hours between your team and your outsourcing partner. Schedule important meetings and discussions during these windows to ensure real-time interaction.
Effective Scheduling: Plan tasks and deadlines with time zone differences in mind. Set clear expectations regarding response times and project timelines to minimize delays.
Use Project Management Tools: Implement project management tools and software that facilitate asynchronous communication and allow team members to collaborate regardless of their time zones.
Quality Control and Communication Issues:
Maintaining quality control and seamless communication across borders can be complex. To tackle these issues:
Establish Quality Standards: Define clear quality standards and expectations for SEO deliverables. Regularly review and assess the quality of work to ensure it aligns with your objectives.
Invest in Project Management: Employ robust project management systems to track progress, assign tasks, and maintain open lines of communication. Encourage regular check-ins and updates.
Foster a Collaborative Culture: Cultivate a culture of collaboration and transparency between your in-house team and the outsourced SEO experts. Encourage feedback and constructive discussions.
Strategies for Mitigating These Challenges:
Diversify Communication Channels: Rely on communication channels, such as emails, video calls, chat apps, and project management tools, to ensure efficient and multi-faceted communication.
Regular Training and Development: Invest in ongoing training and professional development for your outsourced team to enhance their skills and update them on the latest SEO trends and techniques.
Escalation Procedures: Establish clear escalation procedures for addressing issues or conflicts. Ensure that both parties have a mechanism to resolve disputes swiftly and amicably.
Regular Performance Reviews: Conduct periodic performance reviews with your outsourcing partner to assess progress, address challenges, and identify areas for improvement.
While SEO outsourcing presents challenges, proactive planning and practical strategies can help businesses overcome language barriers, time zone differences, and quality control issues. Outsourcing can deliver the desired results with the right approach while maximizing its benefits.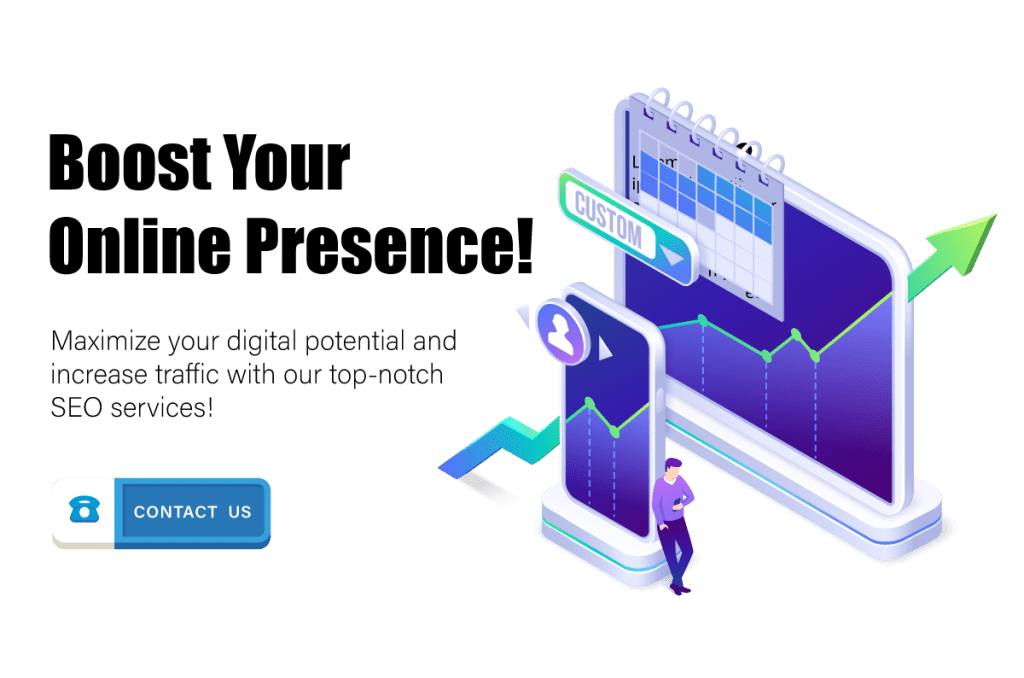 Steps to Start SEO Outsourcing in the Philippines
Embarking on an SEO outsourcing journey to the Philippines requires meticulous planning and a well-defined roadmap. Here, we outline the detailed steps and best practices for initiating the outsourcing process, ensuring a smooth transition and successful partnership.
1. Define Your SEO Objectives:
Begin by clearly defining your SEO goals and objectives. Determine what specific tasks or areas you want to outsource, such as keyword research, content creation, or link building. Having a clear vision will guide your outsourcing strategy.
2. Research and Identify Potential Partners:
Conduct thorough research to identify reputable SEO outsourcing agencies in the Philippines. Look for agencies with a proven track record, positive client testimonials, and expertise in your niche or industry.
3. Assess Your Budget:
Determine your budget for SEO outsourcing. Consider factors like the scale of your SEO needs, the complexity of the tasks, and the level of expertise required. Establish a budget that aligns with your goals.
4. Evaluate Potential Partners:
Carefully evaluate the shortlisted outsourcing agencies. Request proposals, assess their capabilities, and inquire about their team's expertise and experience. Ensure that their values and work culture align with your business.
5. Conduct Due Diligence:
Perform due diligence by checking references and conducting background checks on potential partners. Contact their current or former clients to gather insights into their performance, reliability, and communication.
6. Define Key Performance Indicators (KPIs):
Set clear Key Performance Indicators (KPIs) to measure the success of your outsourcing partnership. KPIs may include organic traffic growth, keyword ranking improvements, and ROI on SEO efforts.
7. Establish a Service Level Agreement (SLA):
Create a comprehensive Service Level Agreement (SLA) that outlines expectations, deliverables, timelines, and performance benchmarks. Ensure that the SLA includes provisions for quality control and dispute resolution.
8. Collaborative Tools and Communication:
Select and implement collaborative tools and communication platforms that facilitate seamless interaction between your in-house team and the outsourced SEO experts. These tools ensure efficient project management and tracking.
9. Initiate a Pilot Project:
Consider starting with a pilot project to assess the compatibility and effectiveness of the outsourcing partnership. This allows both parties to refine their processes and ensure alignment with goals.
10. Monitor and Review:
Regularly monitor the progress of your SEO outsourcing efforts. Review performance against KPIs and assess the quality of work. Maintain open lines of communication for feedback and adjustments.
How to Prepare Your Business for Outsourcing SEO:
Internal Team Alignment: Ensure your in-house team is aware of and comfortable with the outsourcing arrangement. Encourage open communication and collaboration between your team and the outsourced professionals.
Data Security Measures: Implement robust data security measures to protect sensitive information and ensure compliance with data privacy regulations. Define access levels and permissions for outsourced team members.
Knowledge Transfer: Provide necessary training and documentation to transfer knowledge about your business, brand, and target audience to the outsourced team. This ensures they can create content and strategies aligned with your brand identity.
Clear Communication Channels: Establish clear communication channels and expectations for reporting, updates, and issue resolution. Regularly scheduled meetings and status updates are essential for maintaining a cohesive partnership.
By following these steps and preparing your business for SEO outsourcing in the Philippines, you can optimize your chances of success, build a strong partnership with your outsourced team, and achieve your SEO goals efficiently and effectively.
Managing and Monitoring SEO Outsourcing
Tips for Effective Project Management:
Define Clear Objectives: Start by establishing clear and specific objectives for your SEO outsourcing project. Outline what you aim to achieve and communicate these goals to your outsourced team.
Create a Detailed Project Plan: Develop a comprehensive project plan that includes tasks, timelines, responsibilities, and milestones. Ensure that every team member, both in-house and outsourced, understands their role in the project.
Use Project Management Software: Implement project management software like Trello, Asana, or Monday.com to streamline task assignment and tracking. These tools provide transparency and accountability.
Regular Status Meetings: Schedule regular status meetings with your outsourced team to discuss progress, address challenges, and provide feedback. Video conferencing platforms like Zoom or Microsoft Teams facilitate effective communication.
Set Key Performance Indicators (KPIs): Define measurable KPIs that align with your project goals. KPIs could include website traffic, keyword rankings, conversion rates, and revenue generated from organic searches.
Tools and Techniques for Monitoring Progress:
Google Analytics: Use Google Analytics to monitor website traffic, user behavior, and conversion rates. Track the impact of SEO efforts on your website's performance.
Keyword Ranking Tools: Employ keyword ranking tracking tools like SEMrush, Moz, or Ahrefs to monitor your website's rankings for target keywords. Regularly check for improvements or declines.
Content Audit: Perform regular audits to ensure your website's content aligns with SEO best practices and audience interests. Identify opportunities for content optimization.
Backlink Analysis: Monitor backlinks using tools like Majestic or Monitor Backlinks. Ensure the quality and relevance of backlinks while identifying opportunities for link building.
SEO Audits: Conduct periodic SEO audits to assess on-page and technical SEO elements. Identify and rectify issues that may impact search engine rankings.
Ensuring Quality and Accountability:
Quality Assurance Processes: Implement quality assurance processes to review and assess the work delivered by your outsourced team. Establish guidelines for content quality, on-page optimization, and link building.
Regular Reporting: Request regular reports from your outsourced team, including key performance metrics, completed tasks, and plans. Ensure that these reports align with your project's objectives.
Feedback Loops: Create a feedback loop for ongoing improvement. Encourage open communication and constructive feedback between your in-house team and the outsourced professionals.
Quality Control Checks: Conduct periodic quality control checks to ensure that SEO strategies adhere to industry best practices and align with your brand's standards.
Accountability Framework: Establish a clear accountability framework that defines roles and responsibilities within the outsourcing partnership. Hold all team members accountable for meeting project goals and deadlines.
You can effectively manage your SEO outsourcing project by implementing these project management tips, utilizing monitoring tools, and emphasizing quality and accountability. This approach ensures that your SEO efforts in the Philippines yield the desired results and contribute to your business's online success.
Risks and Pitfalls to Avoid
Embarking on an SEO outsourcing journey to the Philippines is promising, but knowing potential risks and pitfalls is crucial. Here, we explore these risks, how to identify and mitigate them, and the valuable lessons to be learned from common mistakes.
Potential Risks in SEO Outsourcing:
Quality Concerns: One of the most significant risks is the quality of work delivered by your outsourcing partner. Poorly executed SEO strategies can harm your website's rankings and reputation.
Communication Challenges: Language barriers and differences in time zones can lead to misunderstandings and communication breakdowns. These issues can delay projects and hinder collaboration.
Data Security: Sharing sensitive data with an outsourcing partner can pose security risks if proper precautions are not taken. Data breaches can have severe consequences.
Loss of Control: Outsourcing may lead to losing control over your SEO strategies. If your partner doesn't align with your business goals, it can result in misaligned efforts.
Dependency on the Outsourced Team: Over-reliance on the outsourced team can leave your business vulnerable if the partnership is disrupted.
How to Identify and Mitigate These Risks:
Thorough Due Diligence: Conduct comprehensive due diligence when selecting an outsourcing partner. Check references, review their track record, and assess their commitment to quality.
Clear Contracts and SLAs: Draft clear contracts and Service Level Agreements (SLAs) that outline expectations, deliverables, quality standards, and data security measures. Ensure legal compliance.
Regular Audits and Assessments: Regularly audit the work delivered by your outsourcing partner to assess its quality and alignment with your goals. Address any issues promptly.
Communication Protocols: Establish clear communication protocols and use collaborative tools to bridge language barriers and time zone differences. Encourage open dialogue and feedback.
Data Security Measures: Implement robust data security measures, such as encryption and secure data-sharing platforms, to protect sensitive information. Ensure that your partner complies with data protection regulations.
Learning from Common Mistakes:
Overlooking Due Diligence: Many businesses need more time to conduct thorough due diligence. The lesson here is to invest time researching and selecting the right partner.
Neglecting Quality Assurance: Please assess the quality of work to avoid subpar results. Ensure that your outsourcing partner maintains high-quality standards.
Inadequate Communication: Communication breakdowns can be costly. Learning from this mistake means establishing clear communication channels and expectations.
Ignoring Data Security: Neglecting data security can result in breaches and damage your reputation. Take data security seriously and ensure your partner follows best practices.
Not Having a Contingency Plan: Businesses often need to pay more attention to the need for a contingency plan if the outsourcing partnership is disrupted. Having a backup plan can mitigate risks.
By being aware of potential risks, conducting due diligence, and learning from common mistakes, businesses can confidently navigate the SEO outsourcing landscape in the Philippines. Mitigating risks and pitfalls ensures that the benefits of outsourcing are maximized while potential drawbacks are minimized.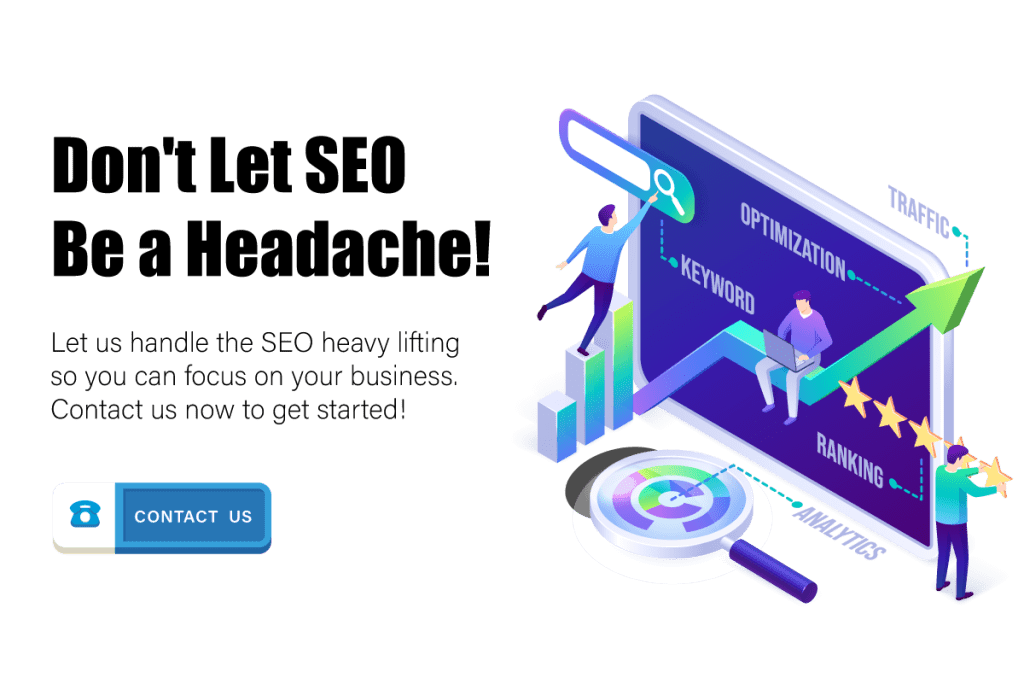 Conclusion
In conclusion, the Philippines is a beacon of opportunity for businesses seeking to enhance their digital presence through SEO outsourcing. As we wrap up our exploration of this dynamic partnership, let's recap the key advantages, extend an encouraging call to action, and offer some closing thoughts.
Recap of Key Advantages:
Through SEO outsourcing in the Philippines, businesses can unlock a treasure trove of benefits:
Cost Savings: The Philippines offers cost-effective solutions without compromising quality, allowing businesses to optimize their budget.
Access to Skilled Experts: The country boasts a large pool of highly skilled SEO professionals specializing in digital marketing.
English Proficiency: Proficient English speakers in the Philippines ensure seamless communication and understanding, which is vital for effective collaboration.
Time Zone Advantage: The favorable time zone alignment facilitates real-time collaboration, eliminating delays in project management.
As businesses navigate the complexities of the digital landscape, outsourcing SEO to the Philippines emerges as a strategic imperative. It's not just about saving costs but about leveraging this nation's expertise, dedication, and cultural compatibility.
We encourage businesses, both large and small, to consider the immense potential of SEO outsourcing in the Philippines. Embrace the opportunity to transform your online presence, climb the search engine rankings, and connect with a global audience.
In a world where digital visibility is paramount, outsourcing SEO to the Philippines can be a game-changer. It's about seizing the advantages of a skilled workforce, bridging geographical boundaries, and achieving exceptional results.
As you reflect on the insights shared in this journey, take the next step toward optimizing your digital presence. Explore the possibilities, engage with potential outsourcing partners, and embark on a transformative SEO journey that propels your business to new heights.
In the realm of SEO outsourcing, the Philippines awaits as your strategically, ready to help you conquer the digital frontier. The future of your online success begins with the decision to embrace this dynamic partnership.
Contact us now for top-tier SEO services that drive results!