SEO Content Writing Expert
In a world increasingly directed by digital footprints, Search Engine Optimization (SEO) content writing has emerged as a pivotal part of any online strategy.
At its core, SEO content writing marries the art of compelling storytelling with the science of optimization.
It involves crafting content that engages and informs readers and appeals to search engine algorithms.
These carefully tailored pieces, filled with relevant keywords and structured for easy reading, help websites ascend the ranks of search results, connecting businesses and audiences like never before.
The importance of SEO in our contemporary digital landscape cannot be overstated.
As the internet expands, so does the competition for the coveted first page of search engine results.
In this scenario, SEO is the beacon that guides your content to its proper place at the top of search results.
The invisible hand steers interested readers toward your content, helping your brand gain visibility, authority, and trust in an ever-crowded online space.
Allow us to introduce ourselves as your guide through this fascinating world. With several years of experience in the field, we are an SEO content writing expert who has navigated the shifting sands of SEO trends, algorithm updates, and digital marketing strategies.
We have helped numerous businesses find their voice and reach their target audiences using optimized content.
We are here to share my expertise with you, providing you with the tools and knowledge to master the art and science of SEO content writing. Let's embark on this journey together!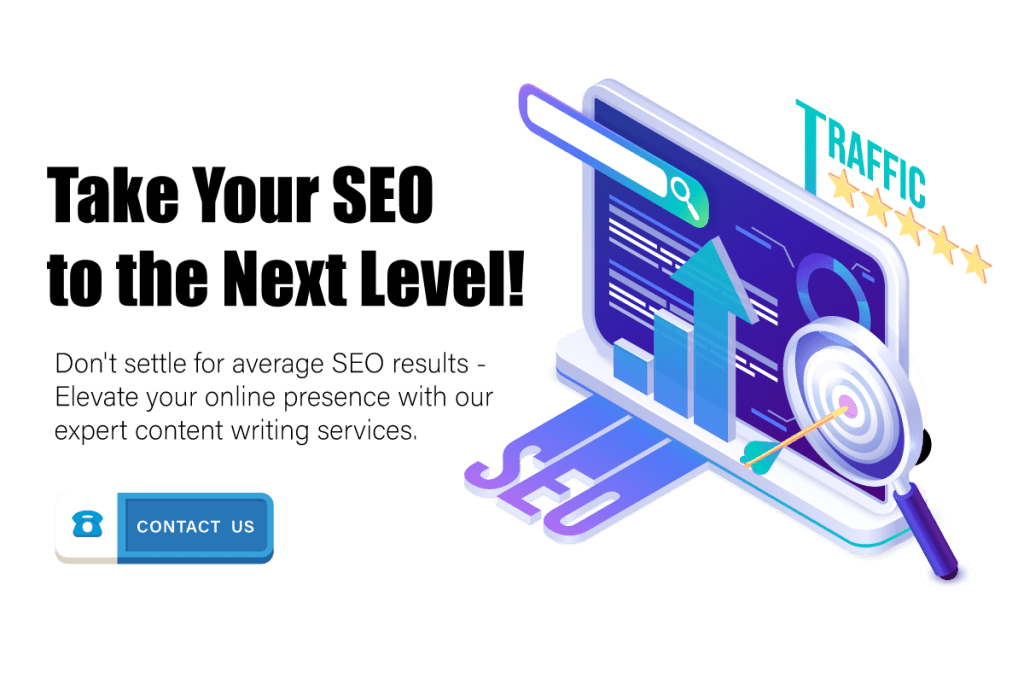 Understanding the Basics of SEO
To understand the role of SEO, we first need to grasp how search engines function. At their heart, search engines are complex systems designed to scour the internet, index information, and serve the most relevant results to users' queries.
They deploy web crawlers and digital bots that meticulously explore websites, gathering information about their content, structure, and links. 
This information is indexed and processed through algorithms to determine its relevance and authority on specific topics.
Understanding this process helps us tailor our content to appeal to these algorithms, significantly improving our visibility on search results pages.
Deciphering the Crucial Role of SEO for Businesses
In the modern, digital-driven marketplace, SEO is no longer a luxury but a necessity for businesses.
SEO is the bridge that connects businesses with their target audience. It makes your brand visible to a user searching for your product or service on a search engine.
Optimizing your content to appear higher in search results increases the likelihood that users will visit your website, leading to higher traffic, more leads, and, ultimately, more conversions.
In essence, SEO acts as a powerful growth catalyst, propelling businesses toward success in the digital realm.
Unlocking the Concept of Keywords and Their Importance
Keywords are the lifeblood of SEO, the key phrases and words users type into a search engine. When your content includes these keywords, it signals to search engines that your page is relevant to the user's query.
But it's not just about having any keywords; it's about discovering the right ones your target audience is actively using.
Effective keyword research and implementation can significantly increase the visibility of your content, driving more organic traffic to your website. 
Therefore, mastering keywords is fundamental to becoming an SEO content-writing expert.
The Intersection of SEO and Content Writing
SEO content writing is the beautiful fusion of two worlds – the strategic realm of SEO and the creative domain of content writing.
In essence, it's creating compelling, valuable content designed to perform well in search engine rankings.
The goal is to create content that captivates readers and signals its relevance to search engines, enhancing visibility and traffic.
This involves strategic keyword usage, crafting engaging meta descriptions, utilizing internal and external links, and more.
Striking a balance Between SEO and Quality Content
One of the most crucial aspects of SEO content writing is achieving the right balance between SEO techniques and high-quality content.
SEO tactics are undoubtedly important, but they must always uphold the necessity for engaging valuable content.
Stuffing your content with keywords or focusing solely on SEO strategies is counterproductive.
After all, search engines aim to provide users with the most helpful content in response to their queries.
The real art of SEO content writing is creating content that serves the reader's needs while subtly integrating SEO strategies.
The Role of SEO in Boosting Content Discoverability
SEO is the lighthouse guiding users to your content in the vast ocean of online content.
SEO increases the visibility of your content on search engines, making it easier for users to find, read, and engage with.
With proper SEO, your target audience may discover even the most compelling content.
As search engines become more sophisticated, they're better able to match users' queries with relevant content.
Therefore, effective SEO content writing ensures that your content appears in their search results when a potential customer searches for a topic related to your business.
The Process of SEO Content Writing
Conducting Keyword Research and Selection
The first step in SEO content writing is conducting thorough keyword research.
This involves identifying your target audience's words and phrases when searching for your products, services, or related topics.
Various tools like Google Keyword Planner, SEMrush, and Ahrefs can assist in this process.
Once you've identified potential keywords, it's time to select the most relevant and effective ones based on factors like search volume, competition, and relevance to your business.
These chosen keywords will serve as the foundation of your SEO content strategy.
Crafting an SEO-friendly Content Structure
Once you have your keywords, it's time to structure your content in a reader-friendly, search-engine-friendly way. This means creating clear, concise headings and subheadings and ensuring your content is easily navigable.
Incorporate your main keywords naturally into these headings and throughout the content to help search engines understand your page's topic.
Additionally, breaking your content into smaller, digestible sections helps to improve the user experience, encouraging visitors to spend more time on your page.
Creating Engaging and Relevant Content
With your keywords and a well-structured outline, you're ready to create engaging and relevant content.
Remember, your primary goal is to provide value to your readers. Keep your language clear and concise, your tone consistent, and your content informative and valuable.
Incorporate your keywords naturally, ensuring they don't disrupt the flow or readability of the content.
The more your content resonates with your audience, the more likely they are to engage with it and share it, boosting its visibility and credibility.
Optimizing Metadata, Alt Tags, and URLs
After crafting your content, it's time to focus on optimizing your metadata, alt tags, and URLs.
Metadata, including the title tag and meta description, appears in search engine results. Make sure they're compelling and incorporate your main keyword.
Alt tags are descriptions for images, which help search engines understand the image's content.
Ensure each image on your page has an alt tag that includes relevant keywords. URLs also play a role in SEO. A clean, concise URL providing the page's main keyword can enhance your page's search engine visibility.
Harnessing the Power of Internal and External Linking
Finally, consider the importance of internal and external linking in SEO content writing. Internal links connect your content and give Google an idea of the structure of your website.
They can establish a hierarchy on your site, allowing you to give the most critical pages more link value than other, less valuable pages.
External links, on the other hand, lend credibility to your content and can help to improve your site's authority.
However, be discerning with your links – link only to reputable sites when externally linking and only to relevant pages when internally linking.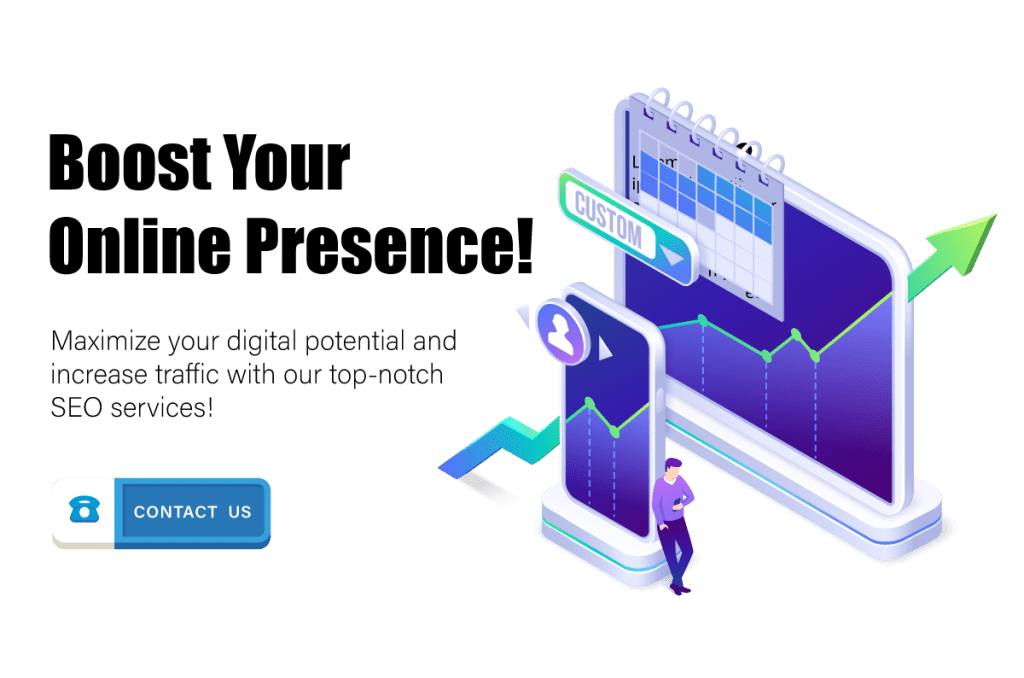 Advanced SEO Content Strategies
Leveraging Long-Tail Keywords and Their Advantages
Long-tail keywords are specific, often longer phrases that searchers use when they're closer to the point of purchase or using voice search.
They might have lower search volumes, but they often come with higher conversion rates as they target users who are more particular about what they want.
Incorporating long-tail keywords into your SEO strategy can help you attract more qualified traffic, increase your page's ranking for specific topics, and better satisfy user intent.
Optimizing for Voice Search
With the rise of smart speakers and AI assistants, voice search optimization has become a critical component of SEO strategy. People speak differently than they type; voice search queries often come in entire sentences.
To optimize for voice search, try incorporating more natural language into your content and focus on answering questions that users might ask their voice assistants. Remember, most voice searches are local, so if your business has a local component, ensure your content reflects that.
Understanding Mobile-First Indexing and Its Importance
Google has transitioned to mobile-first indexing in a world where more than half of all web traffic comes from mobile devices.
This means that Google predominantly uses the mobile version of a page for indexing and ranking.
Thus, if your site is optimized for mobile users, it could help your rankings. Ensure your website is responsive, loads quickly on mobile devices, and all content and links on the desktop version are also available on the mobile version.
Utilizing Structured Data and Schema Markup
Structured data and schema markup is a powerful SEO tool that provides search engines with additional information about your content. 
It's a type of microdata that makes it easier for search engines to parse and interpret the information on your web pages.
Schema markup can help increase your site's visibility in search results by enabling rich snippets and improving your site's placement in voice search results.
By using structured data, you can provide search engines with detailed information about your business, products, reviews, and more, giving you a significant advantage in search rankings.
The Role of Analytics in SEO Content Writing
Introduction to SEO Analytics Tools
Analytics tools are indispensable for any SEO content writer. They provide data-driven insights into your SEO strategies' effectiveness and reveal improvement opportunities.
Tools like Google Analytics, SEMrush, and Moz provide a wealth of information about your website's performance, including traffic, keyword rankings, and user behavior. Understanding how to use these tools is key to making informed decisions and refining your SEO content strategy.
Monitoring Keyword Rankings
Monitoring your keyword rankings is crucial in understanding your content's performance in search engine results.
These rankings indicate the position of your website on search engine results pages (SERPs) for specific keywords. If your keyword rankings improve, it's a sign that your SEO strategies are effective.
On the other hand, a drop in rankings can signal a need for strategy adjustments. Keyword ranking tools can provide these insights and help you stay competitive in your niche.
Understanding Bounce Rate, Click-Through Rate, and Dwell Time
Bounce rate, click-through rate (CTR), and dwell time are key metrics that give insights into user behavior on your website. Bounce rate refers to the percentage of visitors who leave your website after viewing only one page.
A high bounce rate might indicate your content needs to resonate with visitors. Click-through rate is the ratio of users who click on a specific link to the number of total users who view a page.
It's often used to measure the success of an online advertising campaign. Dwell time, the amount of time a user spends on your page before returning to the SERPs can also impact SEO rankings. Understanding these metrics can help you create more engaging, compelling content.
Using Analytics to Refine Your Content Strategy
Analytics is not just about measuring success; it's about using data to refine and improve your content strategy. For instance, if specific keywords drive more traffic to your site, consider creating more content around these topics.
If a blog post has a high bounce rate, it might need to be more engaging or relevant to the chosen keyword.
Monitoring these metrics allows you to make data-driven decisions, experiment with different strategies, and improve your SEO content writing.
Common SEO Content Writing Mistakes to Avoid
The Pitfall of Keyword Stuffing and Its Negative Impact
Keyword stuffing, or overloading your content with keywords, is a common mistake in SEO content writing.
While it's crucial to include relevant keywords in your content, an excess can lead to a poor user experience and may even result in penalties from search engines.
Remember, search engines are designed to prioritize valuable and relevant content to the user. Therefore, it's essential to integrate keywords naturally into your content, ensuring it remains readable and engaging.
The Risk of Neglecting Mobile Optimization
In today's mobile-centric world, paying attention to mobile optimization is a serious misstep.
Mobile optimization involves ensuring your website loads quickly on mobile devices, is easy to navigate, and offers content that's as high-quality as what's available on your desktop site.
With mobile-first indexing, Google predominantly uses the mobile version of your content for indexing and ranking. If your site isn't mobile-friendly, it could significantly impact your search engine rankings.
The Downfall of Poorly Structured and Unengaging Content
Content that needs to be better structured or engaging is another common pitfall.
Users are more likely to exit a page if the content is hard to follow or doesn't hold their interest.
Moreover, search engines are becoming increasingly adept at understanding and evaluating the quality of content.
So, ensure your content is well-structured, has clear headings and subheadings, and is engaging and valuable to your audience.
The Consequence of Ignoring the Importance of Regular Updates
You must update your content regularly to ensure your SEO efforts succeed. Search engines favor regularly updated websites as it indicates the site is alive and offers fresh content to visitors.
This doesn't necessarily mean rewriting your articles every other week but reviewing them periodically for relevancy, accuracy, and opportunities to include new keywords or information.
Regularly updating your content can boost your site's visibility, relevance, and overall SEO performance.
The Future of SEO Content Writing
The Impact of AI and Machine Learning on SEO
Artificial Intelligence (AI) and machine learning are rapidly changing the landscape of SEO content writing. Search engines increasingly utilize these technologies to understand better and index content, determine its quality, and deliver more accurate search results.
As a content writer, embracing these technologies can help streamline keyword research, content optimization, and data analysis.
However, the rise of AI also emphasizes the need for genuinely high-quality content. AI-driven search engines are improving at identifying and prioritizing content that delivers real value to the reader.
The Growing Importance of Voice Search and Video SEO
Voice search and video SEO are set to become increasingly important in the future of SEO content writing. Optimizing these platforms is crucial as more consumers use voice assistants and consume video content.
For voice search, this involves adopting a more conversational tone in your content and focusing on long-tail keywords. Video SEO is about optimizing video titles, descriptions, and tags and providing high-quality content that resonates with your audience.
Predictions for Future SEO Trends
Looking ahead, we can anticipate several key trends in SEO. Personalization will likely play an even more prominent role, with search engines delivering more tailored search results based on a user's previous behavior.
Content quality will remain a vital ranking factor, emphasizing comprehensive, authoritative content that fully satisfies user intent. Mobile SEO will continue to be crucial as more users rely on mobile devices for their search needs.
Lastly, as AI and machine learning evolve, we expect search algorithms to become even more sophisticated, making SEO an increasingly nuanced field.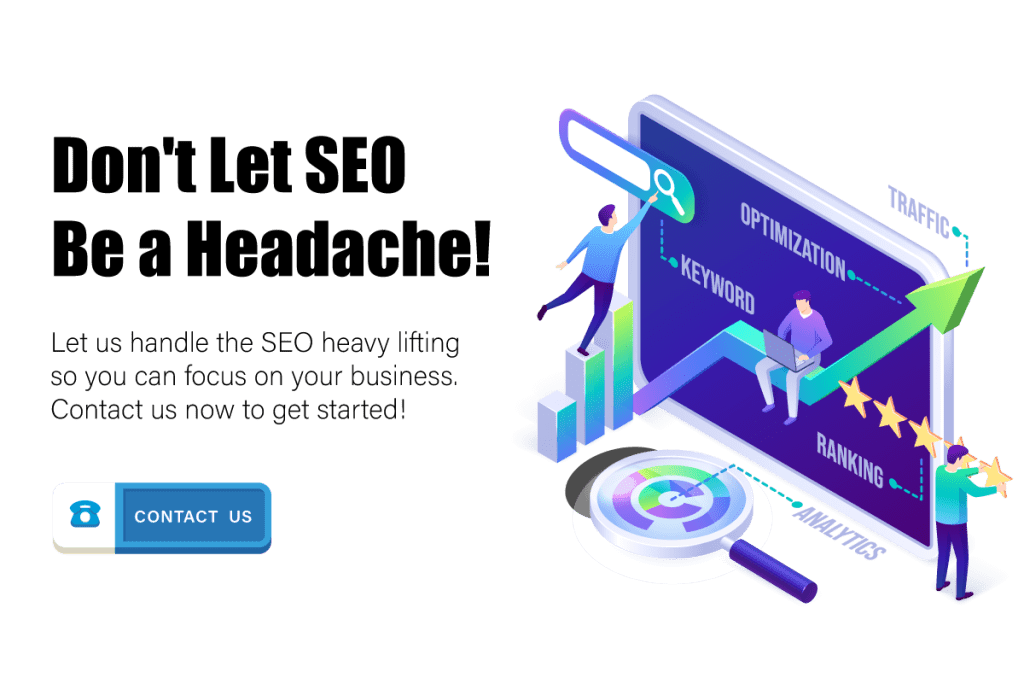 Conclusion
In the digital age, the significance of SEO content writing cannot be overstated. It's a key driver of visibility, allowing businesses to reach their target audiences amidst the vast expanse of the internet.
Effective SEO content writing involves a balance between catering to search engines and providing value to readers.
It requires thorough keyword research, an understanding of SEO principles, and a commitment to producing high-quality content.
To those aspiring to become SEO content writing experts, remember that this is a field of constant evolution.
Stay curious and open-minded. Continually learn and adapt to new SEO trends and technologies.
Be patient, as SEO is a long-term strategy that yields only a short time. However, with perseverance and dedication, the results can be gratifying.
Above all, prioritize your audience. Write content that informs, engages, and provides value. After all, the ultimate goal of SEO is to connect users with the content that best answers their needs.
I hope this blog post has shed light on the intricacies of SEO content writing and its transformative potential. But the discussion doesn't end here.
I invite you to share your thoughts, experiences, and questions in the comments below. Whether you're an SEO novice or a seasoned expert, your insights are valuable and can contribute to this ongoing conversation.
Let's learn, grow, and navigate the exciting world of SEO content writing together.