SEO In-House Vs Outsourcing
In today's digital age, businesses' online presence has become more crucial than ever. This presence is largely determined by their performance on search engines like Google, Bing, and Yahoo. This is where Search Engine Optimization (SEO) steps in, playing a pivotal role in shaping a company's visibility and success in the digital landscape.
Explaining SEO (Search Engine Optimization)
SEO is optimizing a website's content, structure, and other elements to ensure it ranks higher in search engine results pages (SERPs). The ultimate goal of SEO is to increase organic, non-paid traffic to a website by making it more appealing to search engines and users alike.
Highlighting the Importance of SEO for Businesses
The importance of SEO for businesses cannot be overstated. In an era when consumers turn to search engines for information, products, and services, ranking well in search results can be a game-changer. SEO boosts online visibility, drives targeted traffic, enhances brand credibility, and contributes to higher conversion rates and revenue.
The Dilemma: In-House vs. Outsourcing
As businesses recognize the significance of SEO, they face a critical decision: Should they handle SEO activities in-house or outsource them to external experts? This dilemma can significantly impact a company's digital marketing strategy, resource allocation, and overall competitiveness in the online market. To make an informed choice, weighing each option's advantages and disadvantages is essential.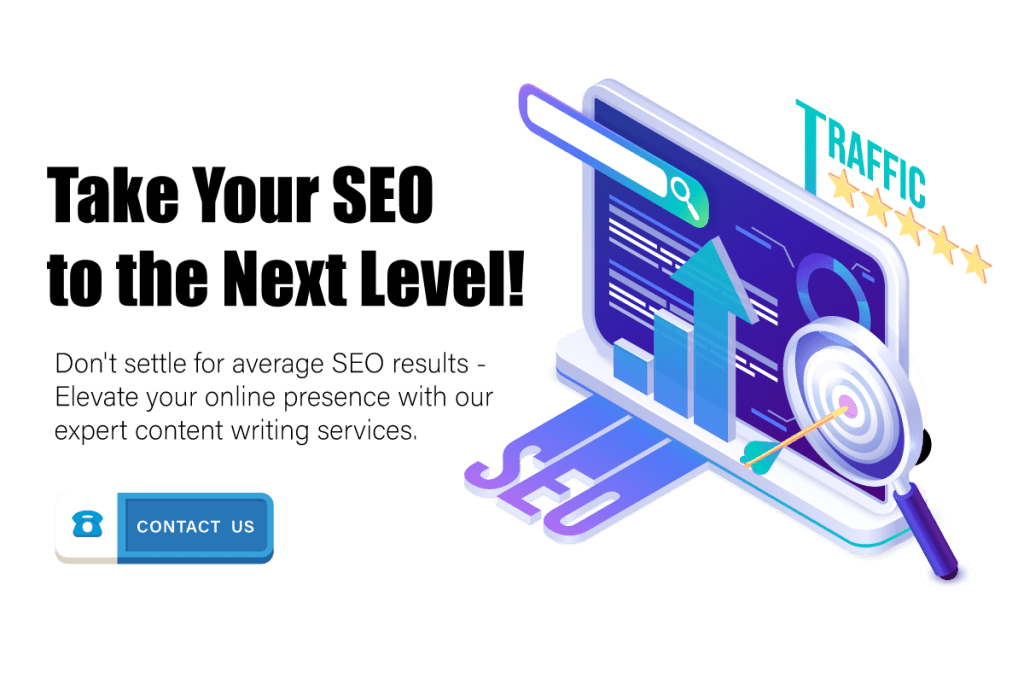 Pros and Cons of In-House SEO
Pros
1. Full Control and Dedicated Attention
When a business opts for in-house SEO, it gains complete control over its SEO strategies and initiatives. This means the company can tailor its SEO efforts to align precisely with its unique goals and priorities. In-house teams can dedicate their full attention to the company's needs, ensuring that SEO strategies are closely integrated with overall business objectives.
2. In-depth knowledge of the Company
One of the standout advantages of in-house SEO is the team's deep understanding of the company's products, services, culture, and target audience. This insider knowledge can be invaluable when crafting SEO content, as it allows for creating highly relevant and resonant content that speaks directly to the company's audience.
3. Immediate Communication and Collaboration
In-house SEO teams are located within the organization, fostering immediate communication and collaboration with other departments. This seamless interaction enables rapid decision-making, coordinated campaigns, and swift adjustments to SEO strategies based on real-time business needs and market changes.
Cons
1. Higher Costs for Hiring and Training
While in-house SEO offers control, it comes at a cost. Recruiting and retaining skilled SEO professionals can be expensive. Moreover, ongoing training and keeping up with the ever-evolving SEO landscape can require a significant financial commitment. This financial strain can be particularly challenging for small and medium-sized enterprises with limited budgets.
2. Limited Expertise and Experience
In-house SEO teams may need more diverse expertise and experience than specialized agencies bring to the table. SEO agencies often have professionals with varied skill sets, including technical SEO, content creation, link building, and data analysis. In contrast, in-house teams may need more skill diversity.
3. Resource and Time-Intensive
Managing SEO in-house demands a substantial allocation of time and resources. This includes personnel costs and investments in tools, software, and technology needed to execute effective SEO strategies. Additionally, the time spent on SEO activities can divert attention from other core business functions, potentially affecting overall productivity and competitiveness.
In weighing the pros and cons of in-house SEO, businesses must carefully consider their unique circumstances, including their budget, talent availability, and strategic objectives. While in-house SEO offers control and deep company knowledge, it requires a commitment of resources and ongoing training to maintain expertise in a rapidly changing field.
Pros and Cons of Outsourced SEO
A. Pros
1. Access to Specialized Expertise
Outsourcing SEO opens the doors to a wealth of specialized expertise. Professional SEO agencies are staffed with experts in various aspects of SEO, including technical SEO, keyword research, content optimization, and link building. This means your business gains access to an up-to-date team with the latest industry trends and best practices, which can translate into more effective SEO strategies.
2. Cost Savings and Scalability
Outsourcing SEO often proves to be a cost-effective solution. Instead of bearing the financial burden of hiring and training an in-house team, businesses can leverage the resources of an external agency. Additionally, many SEO agencies offer scalable solutions, allowing companies to adjust their level of service according to their specific needs and budget constraints.
3. Focus on Core Business Functions
By outsourcing SEO, businesses can redirect their internal resources and energy toward their core competencies. This means that your team can concentrate on product development, customer service, and other vital aspects of your business while leaving the intricacies of SEO to the experts. This can enhance overall productivity and efficiency.
B. Cons
1. Potential Communication Challenges
One challenge associated with outsourcing SEO is the potential for communication gaps. Working with an external agency may lead to misunderstandings, delays, or difficulties aligning SEO strategies with your company's brand and vision. Effective communication and clear expectations are crucial to overcome this hurdle.
2. Lack of Immediate Control
When SEO is outsourced, you may have less immediate control over day-to-day SEO activities. This can concern businesses that prefer hands-on management of their digital marketing efforts. However, regular reporting and collaboration with the agency can often mitigate this.
3. Risk of Low-Quality Service Providers
Not all SEO agencies are created equal, and there is a risk of partnering with a low-quality service provider. Businesses must exercise due diligence when selecting an SEO agency, ensuring they have a proven track record, references, and a transparent approach. Otherwise, the risk of subpar SEO work or even unethical practices can jeopardize your online reputation.
In evaluating the pros and cons of outsourced SEO, businesses should carefully assess their budget, need for specialized expertise, and ability to effectively manage external partnerships. While outsourcing can provide access to expert knowledge and cost savings, it's essential to address potential communication challenges and the need for careful vendor selection to reap the benefits fully.
Factors to Consider When Choosing In-House or Outsourced SEO
A. Budget and Resources
Your budget is pivotal in determining whether in-house or outsourced SEO is the right choice. In-house SEO often entails higher initial costs, including salaries, training, and acquiring necessary tools and software. On the other hand, outsourcing may offer a cost-effective solution as agencies typically provide bundled services, reducing the need for substantial upfront investments. Evaluating your available resources is essential to align your choice with your financial capabilities.
B. Business Size and Goals
The size and objectives of your business are vital considerations. Small to medium-sized enterprises (SMEs) with limited resources may need help establishing a robust in-house SEO team. Outsourcing can be attractive for SMEs seeking top-tier expertise without straining their budgets. Conversely, larger enterprises with substantial budgets may have the means to build comprehensive in-house teams tailored to their specific goals and requirements.
C. SEO Complexity and Competitiveness
The complexity and competitiveness of your industry and target market should inform your decision. Highly competitive niches often demand advanced SEO strategies, which specialized agencies may better handle with a track record of success in your industry. In contrast, less competitive markets may allow for practical in-house SEO efforts, especially if your team has expertise in your domain.
D. Existing In-House Expertise
Assessing your current in-house expertise is crucial. If your organization already has individuals with SEO skills or related digital marketing expertise, leveraging these resources can be a cost-effective way to handle SEO internally. However, training and upskilling may be necessary if your team needs SEO knowledge, adding to the overall costs of in-house SEO.
E. Long-Term vs. Short-Term Goals
Consider the timeframe of your SEO objectives. Short-term goals, such as launching a product or running a specific campaign, may benefit from the flexibility and immediate focus that outsourcing offers. Conversely, building an in-house team may provide more sustainability and alignment with your business's evolving needs if your SEO strategy is part of a long-term growth plan.
These factors should guide your decision-making process between in-house and outsourced SEO. Remember that there is no one-size-fits-all answer, and the ideal solution may vary depending on your unique circumstances and goals. Careful consideration of these factors will help you make an informed choice that maximizes the effectiveness of your SEO efforts.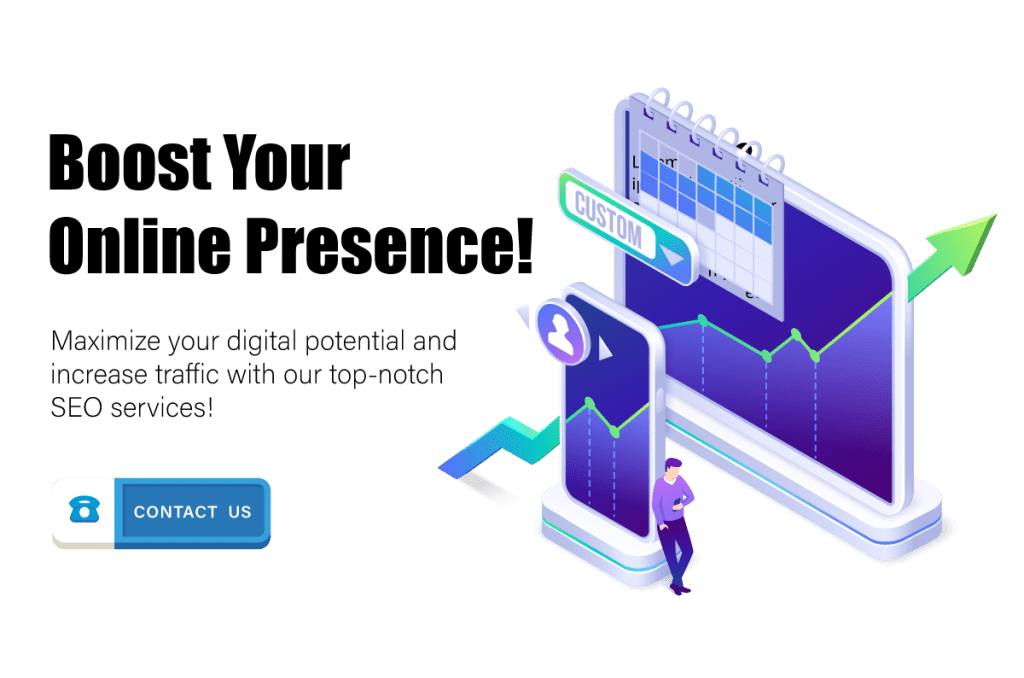 Making Your Decision
A. Evaluating Your Specific Business Needs
Choosing between in-house and outsourced SEO begins with thoroughly evaluating your business needs. This involves examining your industry, competitive landscape, digital marketing capabilities, and long-term strategic goals. Understanding your unique circumstances will help you determine which approach aligns best with your objectives.
B. Weighing the Pros and Cons
An informed decision requires carefully weighing the pros and cons of in-house and outsourced SEO. Consider factors such as control, expertise, costs, and scalability. Identify the most crucial aspects of your business's success and weigh them against the potential drawbacks. This analytical approach can help you make a well-balanced decision.
C. Setting Clear Objectives and Expectations
Clarity in setting objectives and expectations is vital, regardless of your choice. Clearly define your SEO goals, including increasing website traffic, improving search engine rankings, or enhancing online visibility. Communicate these objectives to your chosen team, whether it's an in-house team or an external agency, to ensure everyone is aligned and working toward the same outcomes.
D. Consideration of Hybrid Models (Partial Outsourcing)
A hybrid approach can offer the best of both worlds. Consider whether a partial outsourcing model might suit your needs. This involves maintaining certain SEO functions in-house while outsourcing specific tasks or aspects of your SEO strategy to an agency. This hybrid approach can provide flexibility, cost-efficiency, and access to specialized expertise as required.
For example, you might handle in-house content creation and on-site SEO while outsourcing link-building or technical SEO audits to experts. This hybrid approach allows you to leverage your team's strengths while benefiting from external knowledge and resources.
Deciding between in-house and outsourced SEO involves comprehensively assessing your business's unique circumstances, objectives, and resources. By carefully evaluating your needs, weighing the pros and cons, setting clear goals, and considering hybrid models, you can choose the SEO strategy that aligns most effectively with your organization's growth and success.
Implementing Your Choice
A. Steps for Building an In-House SEO Team
1. Hiring and Training
Building an in-house SEO team starts with recruiting the right talent. Identify individuals with the necessary skills and expertise in keyword research, content optimization, technical SEO, and data analysis. Once your team is in place, invest in continuous training to update them on the latest SEO trends and best practices. This ongoing education ensures that your team remains effective in a rapidly evolving digital landscape.
2. Tools and Resources
Equip your in-house SEO team with the tools and resources they need to succeed. This includes access to SEO software, keyword research tools, analytics platforms, and content management systems. Providing your team with the right technology empowers them to carry out effective SEO strategies and measure their impact accurately.
3. Strategy Development
Collaborate with your in-house SEO team to develop a comprehensive SEO strategy tailored to your business goals. This strategy should encompass on-page and off-page SEO tactics, content creation, link-building efforts, and a plan for regular website audits and improvements. Establish clear KPIs and benchmarks to measure the success of your SEO initiatives and make data-driven decisions.
B. Steps for Selecting and Managing an SEO Agency
1. Research and Selection
When selecting an SEO agency, conduct thorough research to identify potential candidates. Consider their track record, industry expertise, client testimonials, and case studies. Request proposals from multiple agencies and evaluate their proposed strategies and pricing. Choose an agency that aligns with your business goals and values.
2. Contract Negotiation and Expectations
Once you've selected an SEO agency, negotiate a clear and comprehensive contract. Ensure that it outlines the scope of work, deliverables, timelines, and performance metrics. Define expectations for reporting and communication. Be transparent about your goals and budget, and seek alignment with the agency. A well-defined contract helps prevent misunderstandings and ensures accountability.
3. Ongoing Communication and Feedback
Effective communication with your SEO agency is key to success. Maintain open lines of communication to stay informed about the progress of your SEO campaigns. Regularly review performance reports and discuss strategies for optimization. Provide feedback to the agency based on your business goals and evolving needs. A collaborative partnership ensures that the agency remains aligned with your objectives and can make necessary adjustments.
Whether you build an in-house SEO team or work with an agency, successfully implementing your chosen strategy hinges on careful planning, resource allocation, and effective communication. By following these steps, you can maximize the impact of your SEO efforts and achieve your online marketing goals.
Monitoring and Measuring Success
A. Key Performance Indicators (KPIs) for SEO
To gauge the effectiveness of your SEO efforts, it's crucial to establish and monitor Key Performance Indicators (KPIs) that align with your business goals. Some essential KPIs for SEO include:
Organic Traffic: Measure the volume of non-paid traffic to your website from search engines. An increase in organic traffic indicates improved visibility in search results.
Keyword Rankings: Track the positions of your target keywords in search engine results pages (SERPs). Rising rankings for relevant keywords signify SEO progress.
Click-Through Rate (CTR): Monitor the percentage of users who click on your website's link when it appears in search results. A higher CTR indicates that your content is compelling and relevant.
Conversion Rate: Measure the rate at which website visitors take desired actions, such as purchasing, filling out a contact form, or signing up for a newsletter. A higher conversion rate reflects effective SEO and user experience.
Bounce Rate: Assess the percentage of visitors who navigate away from your site after viewing only one page. A lower bounce rate suggests that users find your content engaging and relevant.
Backlinks: Track the number and quality of backlinks pointing to your site. Quality backlinks from authoritative sources can improve your website's authority and search rankings.
B. Tracking Progress and Adjusting Strategies
Monitoring your SEO performance is essential for making data-driven decisions and adapting strategies. Here's how to track progress and adjust your SEO strategies:
Regular Audits: Conduct website audits to identify technical issues, broken links, and content gaps. Address these issues promptly to maintain a healthy site.
Keyword Performance: Monitor keyword rankings and identify opportunities to optimize content for high-potential keywords.
Content Updates: Assess the performance of your existing content and update it as needed to keep it relevant and competitive.
Competitor Analysis: Keep an eye on your competitors' SEO strategies and adapt your strategy to maintain or gain a competitive edge.
Algorithm Changes: Stay informed about search engine algorithm updates and adjust your strategies to comply with new ranking criteria.
C. ROI Analysis
Analyzing the Return on Investment (ROI) of your SEO efforts is crucial to determine the financial impact of your strategies. Here's how to conduct an ROI analysis:
Revenue Attribution: Attribute revenue generated from organic traffic to specific SEO initiatives. This may involve tracking conversions and sales generated by SEO-driven leads.
Cost Analysis: Calculate the total cost of your SEO efforts, including personnel, tools, and agency fees.
ROI Calculation: Use the formula [(Revenue – Cost) / Cost] x 100 to calculate your ROI percentage. A positive ROI indicates that your SEO efforts are generating a profit.
Long-Term Impact: Consider the long-term benefits of SEO, including the compounding effect of improved rankings and ongoing organic traffic. ROI analysis should encompass both short-term and long-term perspectives.
Adjusting Strategy: Based on your ROI analysis, adjust your SEO strategies to optimize the return on your investment. This may involve reallocating resources to high-impact activities or scaling up successful campaigns.
Monitoring and measuring SEO success through KPIs, progress tracking, and ROI analysis ensures that your SEO efforts are aligned with your business objectives and are continually optimized for maximum impact.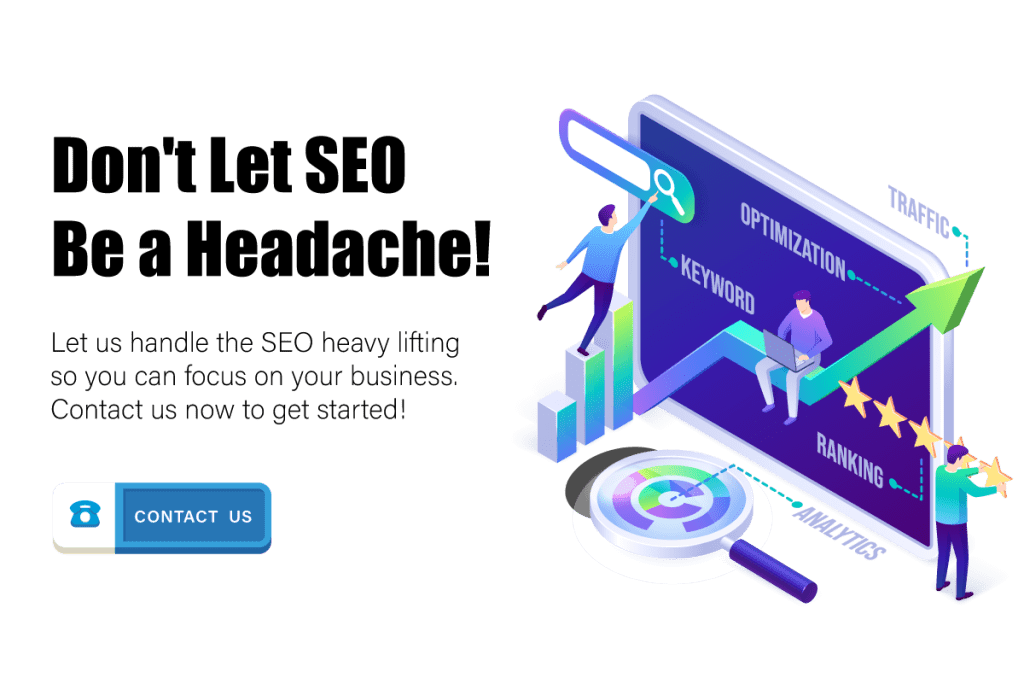 Conclusion
Throughout this exploration of in-house vs. outsourced SEO, we've delved into the intricacies of each approach, uncovering their respective advantages and drawbacks. From understanding the core principles of SEO to evaluating factors like budget, expertise, and business goals, we've provided you with a comprehensive framework for making a well-informed decision.
In the fast-paced digital landscape, where online visibility can make or break a business, the choice between in-house and outsourced SEO is more critical than ever. A well-informed decision can be a game-changer, influencing your company's ability to reach its target audience, generate leads, and ultimately achieve long-term success.
Remember that SEO isn't a one-size-fits-all endeavor. What works for one business may not work for another. Thus, the decision-making process should be rooted in a deep understanding of your unique circumstances, resources, and objectives.
As we conclude, we encourage businesses to remain agile and adaptable. The digital landscape is in constant flux, with search engine algorithms evolving, consumer behaviors changing, and new technologies emerging. To thrive in this dynamic environment, it's essential to continuously assess and adjust your SEO strategies to meet changing needs.
Whether you choose in-house SEO, outsourcing, or a hybrid approach, commit to staying updated on industry trends, embracing innovation, and being responsive to online market shifts. By doing so, your business can navigate the ever-changing SEO landscape with confidence and resilience.
In the realm of SEO, informed decisions are the cornerstone of success. By weighing the pros and cons, aligning strategies with your goals, and remaining adaptable, you can harness the power of SEO to drive your business forward in an increasingly digital world.
Ready to Elevate Your SEO Strategy? Contact us & Get Started Now!