In today's highly competitive digital landscape, keyword research is fundamental to successful online marketing strategies. By understanding the terms and phrases that potential customers use in search engines, businesses can optimize their websites and create content that resonates with their target audience.
This process improves search engine rankings and drives organic traffic, leading to higher conversions and increased revenue.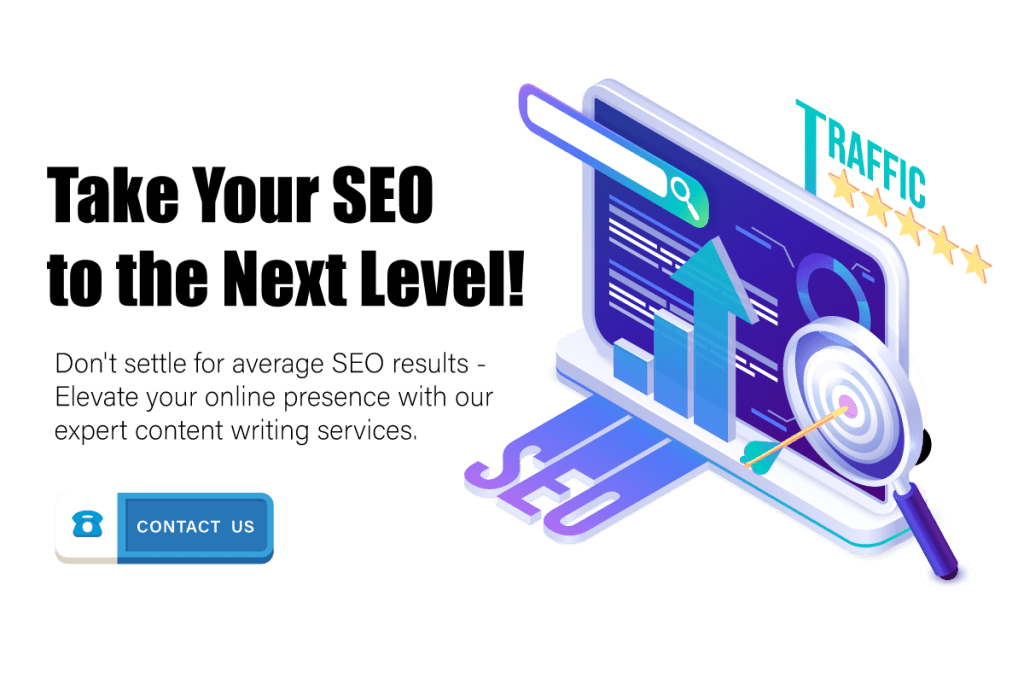 Keyword Research
This comprehensive guide aims to demystify the art and science of keyword research by delving into its core principles, methodologies, and tools.
We will explore the most effective techniques to identify, analyze, and prioritize keywords and demonstrate how to seamlessly incorporate them into your content.
By the end of this blog post, you will have a solid foundation in keyword research and a clear roadmap to enhance your online presence and boost your digital marketing success.
What is Keyword Research?
Keyword research is the systematic process of discovering, analyzing, and selecting the most relevant and effective keywords and phrases that users enter into search engines when looking for information, products, or services.
The primary purpose of keyword research is to identify the terms your target audience is using, enabling you to create content relevant to their needs and more likely to rank higher in search engine results.
Keywords as the Cornerstone of Search Engine Optimization (SEO)
Keywords are pivotal in search engine optimization, serving as the foundation for SEO strategies. Search engines like Google rely on keywords to understand the content of a webpage and determine its relevance to a user's search query.
By strategically incorporating well-researched keywords into various elements of a webpage, such as a title, headings, and body text, marketers can signal to search engines that their content is relevant and valuable, thus improving their chances of achieving higher rankings in search results.
The Inextricable Link Between Keyword Research and Content Creation
Keyword research and content creation are inherently intertwined, as the success of your content marketing efforts largely depends on your ability to target the right keywords. By understanding your target audience's terms and phrases, you can develop content that addresses their needs, questions, and concerns.
This makes your content more valuable and engaging to readers and increases its likelihood of being discovered and ranked higher by search engines. Effective keyword research empowers you to create content that resonates with your audience and drives tangible results for your digital marketing campaigns.
The Evolution of Keyword Research
Tracing the Roots: The Early Days of Keyword Research
In the beginning stages of search engine optimization, keyword research was a relatively simple process. Marketers focused on identifying a handful of popular, generic keywords directly related to their products or services.
The primary goal was to incorporate these terms into their content as much as possible, often leading to keyword-stuffed pages with low-quality, repetitive content. However, as search engine algorithms have evolved, so too have the approaches to keyword research.
Adapting to Change: The Impact of Search Engine Algorithm Updates
Search engines, notably Google, have continuously updated their algorithms to provide users with more relevant and helpful search results. These updates have transformed the world of keyword research, making it necessary for marketers to adapt and evolve their strategies.
Instead of focusing solely on high-volume keywords, search engine optimization demands a more sophisticated understanding of searcher behavior, content quality, and website usability.
Embracing the Shift: User Intent and Long-Tail Keywords
As search engines have become more adept at understanding user intent, keyword research has shifted towards identifying and targeting long-tail keywords. These longer, more specific phrases align more closely with the queries users are typing into search engines and tend to have less competition, making them easier to rank for.
By focusing on long-tail keywords and user intent, marketers can create content that truly addresses the needs and desires of their target audience, improving both search engine rankings and user satisfaction.
Essential Keyword Research Tools
Google Keyword Planner: A Time-Tested Favorite
As a free and widely-used keyword research tool, Google Keyword Planner provides invaluable insights directly from the source: Google's search engine.
With its user-friendly interface and robust data on keyword search volumes, competition, and suggested bid prices, this tool is perfect for beginners and seasoned marketers looking to understand the keywords their target audience uses.
Ahrefs' Keywords Explorer: A Comprehensive Analysis Powerhouse
Ahrefs' Keywords Explorer is a versatile and powerful tool that offers a wealth of information on keyword search volume, keyword difficulty, and click-through rates.
An extensive database covering multiple search engines allows you to uncover keyword opportunities and analyze your competitors' strategies.
SEMrush: An All-In-One Digital Marketing Solution
SEMrush is a versatile digital marketing platform with an advanced keyword research tool. It provides valuable data on keyword search volume, trends, competition, and insights into organic and paid search performance.
SEMrush also offers valuable features such as keyword gap analysis and position tracking, making it an invaluable asset for marketers looking to optimize their online presence.
Ubersuggest: A User-Friendly, Cost-Effective Alternative
Ubersuggest is an intuitive and affordable keyword research tool that provides insights into search volume, keyword difficulty, and cost-per-click data.
With its easy-to-use interface and features like keyword suggestions and content ideas, Ubersuggest is an excellent option for small businesses and marketers with limited budgets.
Moz Keyword Explorer: A Trusted Name in SEO
Moz Keyword Explorer is a comprehensive keyword research tool that offers valuable data on keyword search volume, difficulty, and organic click-through rates.
It also boasts unique features like a "Priority Score," which helps users prioritize their keyword-targeting efforts. With a solid reputation in the SEO industry, Moz is a reliable choice for businesses looking to boost their online visibility.
Comparing Features and Choosing the Right Tool for Your Needs
Each keyword research tool offers unique features and benefits, so selecting the right one for your needs is crucial. Consider factors such as your budget, the size of your business, and your level of experience with SEO when evaluating different tools.
By comparing their features and capabilities, you can identify the tool that best aligns with your goals and empowers you to develop a winning keyword research strategy.
How to Do Keyword Research: Developing Your Keyword Research Strategy
Establishing Clear Objectives: Setting the Stage for Success
Before diving into keyword research, it's essential to establish clear objectives that will guide your efforts and keep you focused.
Consider your business goals and how they relate to your online presence, such as increasing organic traffic, improving search engine rankings, or driving conversions.
By defining your objectives upfront, you can create a more targeted and effective keyword research strategy that delivers measurable results.
Understanding Your Target Audience: The Key to Resonating Content
To create content that connects with your audience, you must first understand who they are and what they're looking for.
Invest time researching your target audience's demographics, interests, and pain points. Identify their language when discussing your products or services and address common questions or concerns.
This insight will help you uncover the most relevant and valuable keywords to target in your content.
Identifying Your Competitors: Learning from the Best
Analyzing your competitors' keyword strategies can provide invaluable insights into your industry and reveal new keyword opportunities.
Identify your top competitors through manual research or SEO tools, and examine their content, backlinks, and keyword usage.
Take note of high-ranking keywords they are targeting and any gaps in their strategies that you can capitalize on.
Creating a List of Seed Keywords: The Foundation of Your Research
Seed keywords are the starting point for your keyword research, representing your business's main topics and themes.
Generate a list of broad, relevant terms that describe your products or services, your target audience's pain points, and any industry-specific concepts.
These seed keywords will serve as the basis for your research, helping you identify more specific, long-tail keywords that align with your audience's needs and preferences.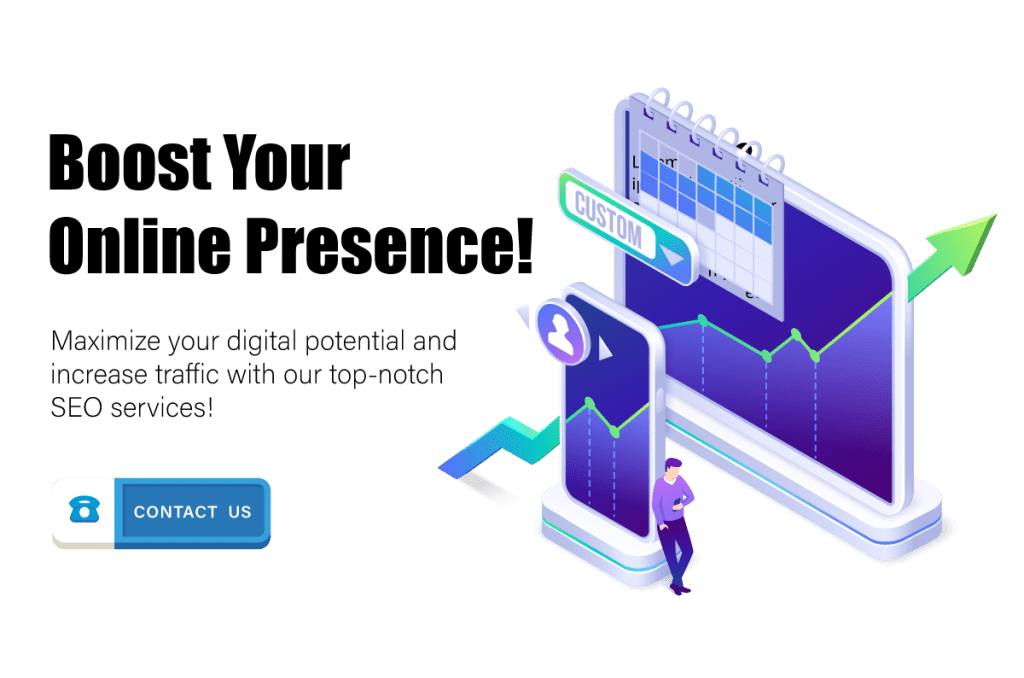 Performing In-Depth Keyword Analysis
Analyzing Search Volume: Gauging the Popularity of Keywords
Search volume is a crucial metric in keyword analysis, as it indicates the number of times a keyword is searched for within a given time frame. By examining search volume data, you can identify popular keywords that have the potential to drive substantial traffic to your website.
Remember that while high-volume keywords may seem attractive, they often come with intense competition, making it challenging to rank for them.
Investigating Keyword Difficulty: Assessing the Competitive Landscape
Keyword difficulty is a metric that helps you understand how challenging it is to rank for a specific keyword, considering factors such as the strength of competing websites and the number of backlinks they have.
Analyzing keyword difficulty allows you to prioritize keywords with a higher likelihood of success. Targeting less competitive keywords can yield quicker results and help you build a strong foundation for your SEO efforts.
Evaluating Keyword Relevancy and User Intent: Ensuring a Perfect Match
When selecting keywords to target, it's essential to consider their relevancy to your business and the intent behind the user's search query.
Analyze the search results for each keyword to determine if the content matches your offerings and if it addresses the searcher's needs.
Prioritize keywords that align with your products or services and reflect the user's intent, whether informational, navigational, or transactional.
Uncovering Long-Tail Keyword Opportunities: Targeting Niche Queries
Long-tail keywords are longer, more specific phrases that typically have lower search volumes but higher conversion rates due to their close alignment with user intent.
Use keyword research tools to generate long-tail keyword suggestions based on your seed keywords and analyze their search volume, difficulty, and relevancy to identify the most promising opportunities.
By targeting these niche queries, you can often rank higher in search results and attract highly targeted traffic.
Monitoring Search Trends and Seasonality: Adapting to Changing Demand
Utilize tools like Google Trends to identify patterns in search volume, such as peaks during specific seasons or events.
Search trends and seasonality can significantly impact the performance of your keywords, making it essential to monitor their fluctuations over time.
By staying informed of these shifts, you can adapt your content and keyword targeting strategies accordingly, ensuring you capitalize on emerging opportunities and maintain a robust online presence year-round.
Organizing and Prioritizing Your Keywords
Grouping Keywords by Topic and Intent: Streamlining Your Strategy
Once you have a comprehensive list of potential keywords, organizing them by topic and user intent is essential to create a structured and cohesive keyword strategy.
Grouping related keywords can help you identify overarching themes and trends, enabling you to create targeted content that addresses multiple associated queries.
This approach not only streamlines your content creation process but also improves the overall user experience by providing relevant and valuable information in a well-organized manner.
Using Keyword Mapping Techniques: Aligning Keywords with Content
Keyword mapping involves assigning specific keywords to individual pages or content on your website, ensuring that each page targets a unique set of terms.
This technique helps you avoid keyword cannibalization, where multiple pages compete for the same keyword and makes it easier for search engines to understand the focus of each page.
By mapping your keywords to appropriate content, you can create a more effective and organized keyword strategy that enhances your search engine rankings and user experience.
Prioritizing Based on Business Goals and Potential ROI: Maximizing Your Efforts
To make the most of your keyword research, prioritize your target keywords based on their alignment with your business goals and their potential return on investment (ROI).
By focusing on keywords with the most significant potential impact, you can optimize your resources and ensure that your efforts deliver tangible results for your business. Factors to consider when prioritizing keywords include search volume, keyword difficulty, relevancy, and conversion potential.
Integrating Keywords into Your Content
Crafting Compelling and Informative Content: Engaging Your Audience
The ultimate goal of incorporating keywords into your content is to create informative and engaging pieces that resonate with your target audience.
Focus on addressing their needs, questions, and pain points while weaving your target keywords seamlessly into your content.
This approach helps improve your search engine rankings and keeps readers engaged, encouraging them to explore your website further and potentially convert into customers.
Balancing Keyword Usage with Readability: Striking the Perfect Blend
By striking the right balance between keyword usage and readability, you can create content that both search engines and users appreciate.
While it's essential to include your target keywords in your content, maintaining readability should always remain a top priority.
Ensure your keywords flow naturally within the text, and avoid forcing them into sentences where they don't belong.
Optimizing On-Page SEO Elements: Maximizing Keyword Impact
Incorporating your target keywords into various on-page SEO elements can help improve your search engine rankings and make your content more discoverable. Ensure you include your primary keyword in your title tag, meta description, headers, and image alt text.
Additionally, use related keywords and synonyms throughout your content to help search engines better understand the context and relevance of your page.
Avoiding Keyword Stuffing and Over-Optimization: Ensuring a Natural Approach
Keyword stuffing and over-optimization can harm your search engine rankings and lead to a poor user experience. To avoid these pitfalls, create high-quality, informative content that naturally integrates your target keywords.
Keep keyword density in check, and remember that search engines now prioritize user experience and content quality over aggressive keyword usage. By adopting a natural approach to keyword integration, you can build a solid online presence that benefits your search engine rankings and users.
Measuring the Success of Your Keyword Research
Tracking Keyword Rankings and Organic Traffic: Monitoring Your Progress
Evaluating the success of your keyword research involves monitoring key metrics, such as keyword rankings and organic traffic.
Keep track of your website's position in search engine results pages (SERPs) for your target keywords and observe any fluctuations over time.
Additionally, analyze your organic traffic data to determine if your keyword strategy effectively drives visitors to your site.
These insights can help you identify areas of improvement and inform your ongoing SEO efforts.
Analyzing Conversions and User Engagement Metrics: Gauging User Satisfaction
Beyond rankings and traffic, it's crucial to assess the impact of your keyword research on conversions and user engagement. Review metrics such as bounce rate, time on page, and conversion rates to determine if your content resonates with your audience and encourages them to take desired actions.
High user engagement and conversion rates indicate that your keyword strategy successfully targets the right audience and provides valuable, relevant content.
Adapting Your Strategy Based on Results: Continual Optimization
The digital landscape is constantly evolving, making it essential to regularly review and adjust your keyword research strategy based on performance data. Use the insights from tracking keyword rankings, organic traffic, conversions, and user engagement to refine your approach and identify new growth opportunities.
Continually optimizing your keyword strategy ensures that your content remains relevant, engaging, and effective in driving results for your business.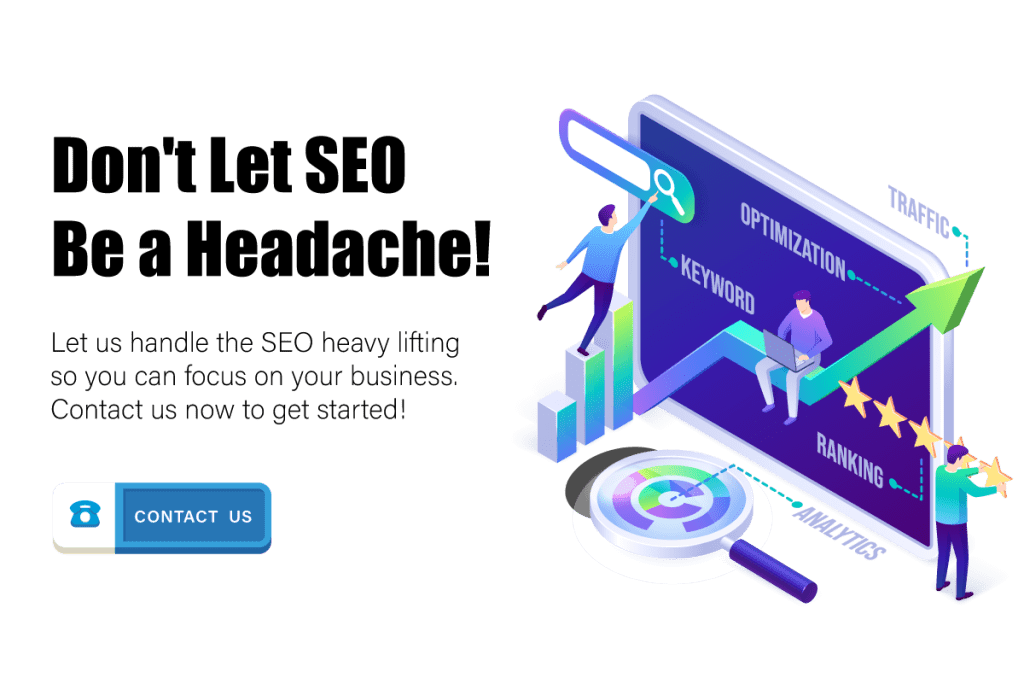 Conclusion
Throughout this blog post, we have explored the importance of keyword research in digital marketing, delved into essential keyword research tools, and provided a comprehensive guide for developing and implementing a successful keyword strategy.
By understanding your target audience, analyzing keyword data, and optimizing your content, you can create a robust online presence that drives organic traffic and conversions for your business.
Encouragement for Continuous Learning and Experimentation in Keyword Research: Embracing the Ongoing Process
Keyword research is not a one-time task but an ongoing process requiring continuous learning, adaptation, and experimentation.
As search engine algorithms evolve and user preferences change, staying informed of the latest trends and best practices is crucial for maintaining a competitive edge in the digital landscape.
Embrace the dynamic nature of keyword research and remain open to refining your strategy as new insights and opportunities arise. By doing so, you'll be well-equipped to navigate the ever-changing world of SEO and achieve lasting success for your business.
Get content that ranks with Bing GPT-4! Contact us for the best content writing SEO services.