Search Engine Optimization, or SEO, is a powerful digital marketing strategy that has become essential for businesses and website owners in the modern digital landscape.
With the rapid growth of online content and competition, harnessing the power of SEO has never been more crucial.
As an indispensable component of online success, SEO is the driving force behind improved visibility and higher search engine rankings, leading to increased website traffic and conversions.
In today's interconnected world, a solid online presence is vital for businesses to thrive and stay ahead of competitors.
This blog post offers an in-depth exploration of SEO, examining its essential components and providing practical guidance on effectively implementing these techniques.
By the end of this comprehensive guide, readers will be equipped with the knowledge and skills necessary to enhance their online presence and harness the full potential of SEO.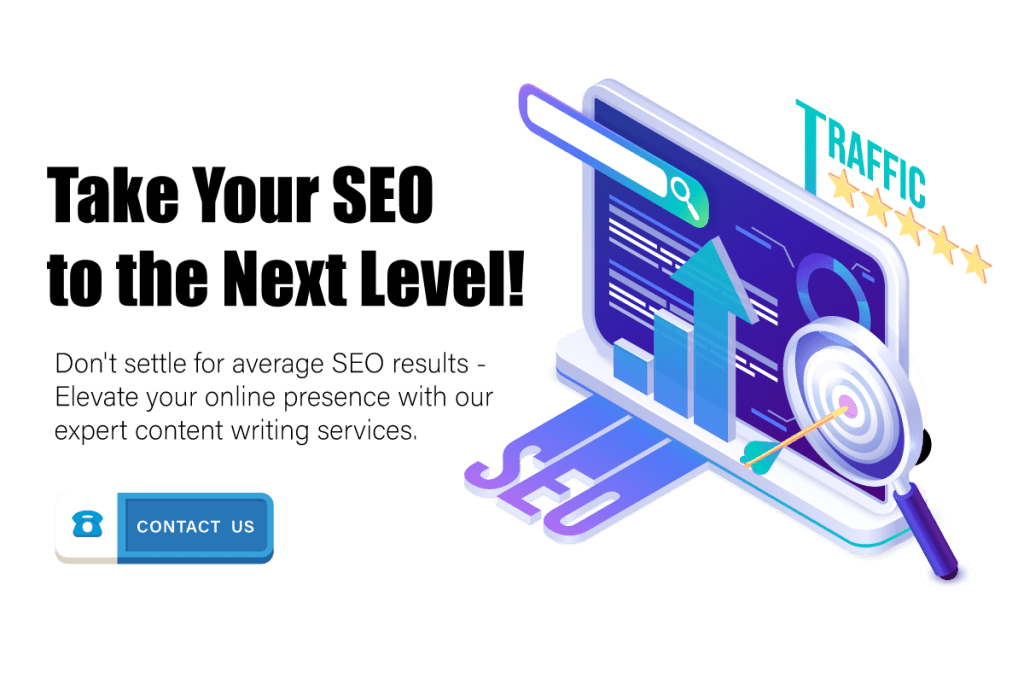 What Is SEO?
Search Engine Optimization (SEO) is the process of optimizing a website and its content to increase its visibility in search engine results pages (SERPs). The primary goal of SEO is to drive organic, non-paid traffic to a website by obtaining higher rankings for targeted keywords or phrases.
By enhancing a website's structure, content, and overall user experience, SEO ensures that search engines can easily find, index, and rank the site effectively.
How to Do SEO
In today's digital age, the internet is like a vast ocean filled with countless websites. To make your website stand out and reach your target audience, you need to have a strong online presence. This is where SEO comes in.
While SEO can seem complex, it boils down to understanding your audience, providing valuable content, and making it easy for search engines and users to find and navigate your site. If done correctly, SEO can greatly improve your site's visibility and drive more organic, targeted traffic to your site.
Now, let's take a look at how you can do SEO effectively.
Know your target audience. Start by understanding who your audience is and what they're searching for. Use tools like Google Keyword Planner to identify popular search terms related to your content.
Choose the right keywords. Next, select relevant keywords to include in your content. Don't just stuff them in; make sure they fit naturally and enhance the readability of your content.
Write high-quality content. Remember, content is king. Write valuable, unique, and engaging content that answers your audience's questions or solves their problems.
Optimize your titles and meta descriptions. Make your titles catchy and include your main keywords. Your meta descriptions should also contain your keywords and provide a clear, compelling summary of your content.
Use SEO-friendly URLs. Keep your URLs short and include your target keywords. This can improve your search engine rankings and make your URLs easier to remember.
Improve site speed. Fast loading pages improve user experience and can boost your rankings in search engines. Optimize your images and use a reliable hosting service to increase your site speed.
Build high-quality backlinks. Reach out to other relevant websites and ask for a link to your content. This not only drives traffic to your site but also helps improve your rankings.
Regularly update your content. Fresh, up-to-date content ranks better in search engines. Regularly review your content and make necessary updates to keep it current.
Make your site mobile-friendly. A large portion of internet users access the web via mobile devices. Ensure your site is mobile-friendly to cater to these users and boost your SEO.
Track your progress. Use tools like Google Analytics to monitor your site's performance. This can help you understand what's working and where you need to make adjustments.
SEO is a long-term strategy. You won't see results overnight, but with consistent effort and patience, your site's visibility can significantly improve over time.
How to Improve SEO
Improving your SEO can feel like a daunting task, but there are straightforward steps you can take. Let's look at how to boost your SEO effectively.
Research Your Keywords: Start by identifying the keywords that your target audience uses when they're searching for the products or services you offer. Tools like Google Keyword Planner can help with this.
Optimize Your Content: Include your keywords in your content, but keep it natural. Quality is crucial—make your content informative, engaging, and unique.
Utilize SEO-Friendly URLs: Ensure your URLs are short, readable, and include your main keyword. This can enhance your search engine visibility.
Speed Up Your Website: Users and search engines prefer sites that load quickly. Compress your images, reduce unnecessary code, and consider a faster hosting service.
Earn Quality Backlinks: Links from reputable sites can boost your SEO. Create compelling content that others want to link to, and consider outreach to relevant websites.
Optimize Meta Descriptions and Title Tags: Include your keywords in your title tags and meta descriptions. They should accurately describe the content on your page and entice users to click.
Make Your Site Mobile-Friendly: With more people browsing on mobile devices, a mobile-friendly site is essential. A responsive design ensures your site looks good on any device.
Use Social Media: While not a direct SEO ranking factor, a strong social media presence can drive traffic to your site, increasing visibility.
Regularly Update Your Content: Search engines favor fresh content. Regularly update your existing content and keep adding new articles or blog posts.
Measure Your Success: Use tools like Google Analytics to track your progress. Understand what's working, what's not, and adjust your strategy accordingly.
SEO is a marathon, not a sprint.
Importance for Businesses and Website Owners:
A robust online presence is crucial for businesses and website owners in today's competitive digital landscape. SEO is vital in attracting potential customers and generating leads, leading to higher revenue and business growth.
By optimizing their websites for search engines, businesses can improve their visibility, reach a larger audience, and outperform their competition.
Moreover, as users tend to trust websites with higher search results, implementing SEO strategies effectively can boost a brand's credibility and reputation.
How Search Engines Work
Search engines like Google and Bing employ automated bots, known as crawlers or spiders, to discover and catalog web content. These crawlers visit websites and follow internal and external links to gather information about the site's pages.
They then store this information in vast databases called indexes. The indexing process involves organizing the collected data to make it easy for search engines to retrieve and display relevant search results when users query specific keywords or phrases.
Search engines use complex algorithms to determine the order in which indexed pages should appear in the SERPs. These algorithms consider numerous factors, known as ranking signals, to assess a website's relevance, authority, and overall quality.
The most critical ranking signals include keyword usage, content quality, backlinks, site speed, mobile-friendliness, and user experience. Effective SEO strategies focus on optimizing these ranking signals to improve a website's position in the SERPs.
By continually refining and updating their algorithms, search engines aim to provide users with the most accurate and valuable results possible.
Key Components of SEO
Creating high-quality, engaging, and informative content is the backbone of successful on-page SEO. Crafting content that caters to your target audience's needs and preferences encourages user interaction and increases dwell time, signaling to search engines that your website provides value.
To create compelling content, focus on incorporating a variety of formats, such as text, images, videos, and infographics, on delivering a rich and diverse user experience.
Keyword research and optimization:
Keyword research is identifying relevant and high-performing keywords that your target audience uses to search for information related to your niche. Optimizing your content with these keywords can improve your chances of ranking higher in SERPs.
However, avoid keyword stuffing or over-optimization, as it can lead to penalties from search engines. Instead, use keywords strategically and naturally throughout your content, title tags, headings, and alt tags.
Meta tags and HTML elements:
Meta tags are snippets of HTML code that provide search engines with information about your web page's content. The most critical meta tags include the title tag, which displays the page title in SERPs, and the meta description, a summary of the page's content that appears below the title.
Optimizing these elements with relevant keywords and the compelling copy can improve click-through rates and increase organic traffic. Additionally, use header tags (H1, H2, H3, etc.) to structure your content, making it easier for search engines and users to understand and navigate.
Internal linking and URL structure:
Internal linking refers to connecting your website's pages through hyperlinks, enabling users and search engines to discover and navigate your content.
A well-structured internal linking strategy helps distribute link equity (or "link juice") throughout your site, improving the overall authority and search engine ranking of individual pages.
Additionally, creating clear, concise, and descriptive URLs containing relevant keywords can enhance user experience and make it easier for search engines to understand the content of your pages.
Backlinks and link-building strategies:
Backlinks or inbound links point to your website from other sites. They act as a vote of confidence, signaling to search engines that your content is valuable and trustworthy.
To build a robust backlink profile, focus on acquiring links from high-authority, niche-relevant websites. Some effective link-building strategies include creating shareable content, reaching out to industry influencers, and leveraging partnerships with other businesses.
Online Reputation:
While online reputation, such as likes, shares, and comments, may not directly impact search engine rankings, they can contribute to your website's overall reputation and visibility.
Actively engaging with your audience on social media platforms and encouraging social sharing can help boost your brand's credibility and drive organic traffic to your site.
Guest posting and content syndication:
Guest posting involves creating high-quality content for other websites within your niche in exchange for a backlink to your site. This strategy helps you acquire valuable backlinks and exposes your content to a broader audience, increasing brand awareness and driving traffic.
Conversely, content syndication involves republishing your content on third-party platforms with proper attribution, expanding your reach, and attracting new visitors.
Site speed and performance optimization:
A fast-loading website enhances user experience and is a crucial ranking factor for search engines. To optimize your site's speed and performance, compress images, minify CSS and JavaScript files, leverage browser caching, and consider using a Content Delivery Network (CDN).
Regularly monitor your site's performance using tools like Google PageSpeed Insights and implement necessary improvements to maintain optimal load times.
Mobile-friendliness and responsive design:
With the increasing use of mobile devices for internet browsing, search engines prioritize websites that offer a seamless experience across various screen sizes and devices.
Implementing a responsive design ensures that your website adapts to different devices, providing a consistent user experience and improving your chances of ranking higher in mobile search results.
Secure website (HTTPS) and SSL certificates:
Search engines prefer secure websites that protect user data and provide a safe browsing environment.
Migrating your site from HTTP to HTTPS by obtaining an SSL (Secure Sockets Layer) certificate encrypts the data transmitted between your website and users, safeguarding sensitive information and improving your site's trustworthiness in the eyes of both users and search engines.
An XML sitemap is a file that lists all of your website's URLs, making it easier for search engines to discover and index your content. Submitting your sitemap to search engines like Google and Bing can improve your site's crawlability and visibility.
A robots.txt file, on the other hand, provides instructions to search engine crawlers on which pages or sections of your site should not be indexed, ensuring that only relevant and valuable content appears in search results.
Measuring SEO Success:
Key Performance Indicators (KPIs)
Organic traffic:
Organic traffic refers to the number of visitors who arrive at your website through search engine results without paid advertising. Increasing organic traffic often indicates successful SEO strategies and higher search engine rankings.
Monitoring organic traffic helps you gauge your SEO efforts' effectiveness and identify improvement areas.
Keyword rankings:
Tracking the positions of your targeted keywords in search engine results pages (SERPs) provides insight into your website's visibility and competitiveness.
Higher keyword rankings can lead to increased organic traffic and brand exposure. Regularly monitoring keyword performance enables you to refine your content and optimization strategies, ensuring continued growth and success.
Bounce rate and dwell time:
Bounce rate measures the percentage of visitors who leave your website after viewing only one page, while dwell time refers to the time a user spends on your site before returning to the search results.
Both metrics can indicate the quality of your content and overall user experience. A low bounce rate and higher dwell time suggest that users find your content valuable and engaging, positively impacting your search engine rankings.
Conversion rate:
Conversion rate is the percentage of website visitors who complete a desired action, such as purchasing, signing up for a newsletter, or filling out a contact form.
Optimizing your website for conversions ensures that your SEO efforts translate into tangible results, such as increased revenue and customer acquisition.
Essential SEO Tools
Google Analytics:
Google Analytics is a powerful web analytics tool that helps you monitor your website's performance, traffic sources, and user behavior. By analyzing this data, you can identify trends, uncover areas for improvement, and make data-driven decisions to optimize your SEO strategies.
Google Search Console is a free service that provides valuable insights into your website's visibility and performance in Google search results. It allows you to submit your XML sitemap, monitor keyword rankings, identify crawl errors, and receive notifications about potential issues that may impact your search engine rankings.
Keyword research tools (e.g., Ahrefs, SEMrush, Moz):
Keyword research tools help you discover high-performing keywords relevant to your niche and analyze their search volume, competition, and potential for driving organic traffic.
Tools like Ahrefs, SEMrush, and Moz provide data to inform your content creation, and optimization efforts, ensuring your website targets the most valuable and attainable keywords.
Site audit and technical SEO tools (e.g., Screaming Frog, DeepCrawl):
Site audit tools like Screaming Frog and DeepCrawl help you analyze your website's technical SEO aspects, such as site speed, broken links, duplicate content, and mobile-friendliness. 
These tools provide actionable insights and recommendations to address issues, ensuring your website is fully optimized for search engines and users.
Backlink analysis tools (e.g., Majestic, Linkody):
Backlink analysis tools, such as Majestic and Linkody, enable you to monitor your website's backlink profile (Domain Authority), including the number and quality of inbound links.
By analyzing this data, you can identify potential link-building opportunities, uncover toxic backlinks that may harm your rankings, and develop strategies to strengthen your website's overall authority.
These tools also allow you to monitor your competitors' backlink profiles, helping you identify new opportunities and stay ahead in your niche.
Measuring SEO success is crucial for understanding the impact of your optimization efforts and making data-driven decisions to refine your strategies.
By monitoring key performance indicators and utilizing essential SEO tools, you can continually optimize your website, improve search engine rankings, and achieve sustained online growth.
Black Hat Vs White Hat SEO
The world of Search Engine Optimization (SEO) often divides into two distinct strategies: White Hat SEO and Black Hat SEO. Both approaches have the same end goal – to improve a website's search engine ranking – but the methods used to achieve this goal vary significantly. By understanding the differences between White Hat and Black Hat SEO, you can make informed decisions that will shape your online presence and lead to lasting success.
White Hat SEO focuses on employing ethical techniques that adhere to search engine guidelines, prioritizing the user experience while simultaneously optimizing for search engines. By following best practices, you ensure the longevity of your online presence and build a solid foundation for sustainable growth.
Black Hat SEO
Black Hat SEO refers to the use of aggressive, manipulative strategies that violate search engine guidelines in an attempt to manipulate rankings and gain quick results. While these methods may deliver short-term gains, they come with a significant risk of penalties and long-term damage to your website's reputation.
How to Do SEO: SEO Best Practices and Strategies
Creating high-quality, relevant content
Understanding user intent:
To create content that truly resonates with your target audience, it's essential to understand the intent behind specific searches. By analyzing search queries and user behavior, you can tailor your content to address their needs, preferences, and pain points, providing valuable information that answers their questions and solves their problems.
Using a variety of content formats (e.g., text, images, videos, infographics):
Diversifying your content by incorporating various forms, such as text, images, videos, and infographics, can enhance user experience and make your content more engaging.
Different content formats cater to different learning styles and preferences, increasing the likelihood of your content resonating with a broader audience.
Incorporating storytelling and engaging writing techniques:
Storytelling is a powerful way to connect with your audience emotionally, making your content more memorable and impactful.
Using engaging writing techniques, such as vivid language, metaphors, and anecdotes, can draw readers in and hold their attention, ultimately increasing the effectiveness of your content.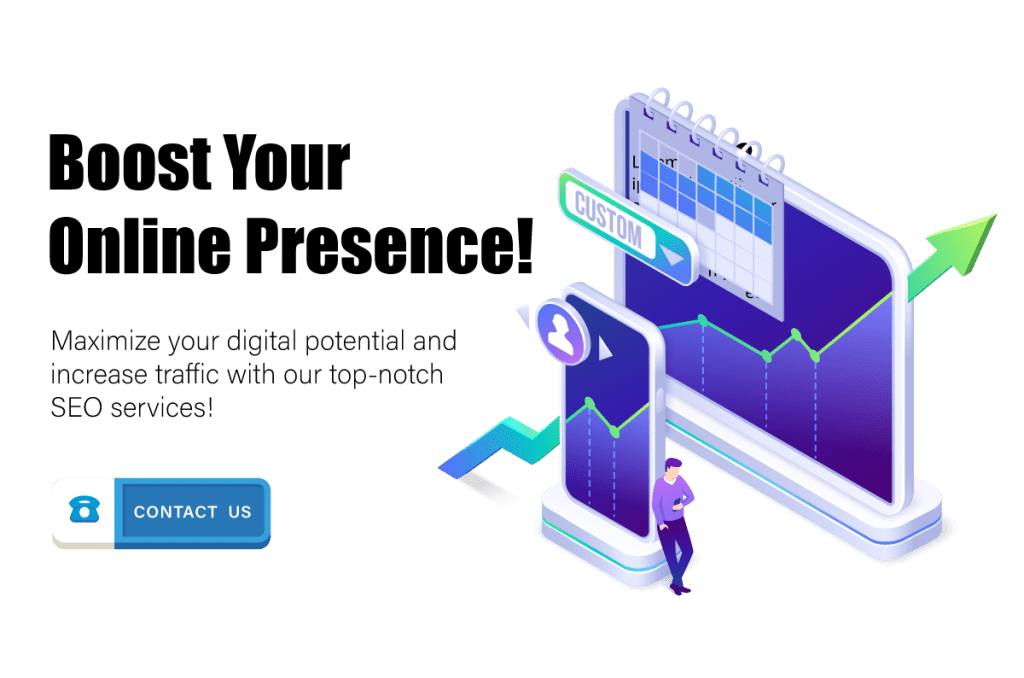 Building a Solid Backlink Profile
Identifying high-authority, niche-relevant websites:
Acquiring backlinks from high-authority, niche-relevant websites is critical to building a solid backlink profile. These quality backlinks signal to search engines that your content is valuable and trustworthy, leading to improved rankings and organic traffic.
Building relationships and partnerships with industry influencers:
Connecting with industry influencers and thought leaders could help you gain exposure and establish your website's authority.
Collaborating on content, sharing expertise, and engaging with influencers on social media can create opportunities for acquiring valuable backlinks and expanding your reach within your niche.
Leveraging linkable assets (e.g., data, research, case studies):
Linkable assets, such as original data, research, and case studies, can significantly increase your chances of acquiring high-quality backlinks. By creating unique and valuable resources that others in your industry find useful, you encourage them to link to your content, boosting your website's authority and visibility.
Optimizing for Voice Search and Featured Snippets
Understanding voice search trends:
As the popularity of voice search continues to grow, it's essential to understand the unique characteristics of voice queries and optimize your content accordingly.
Voice searches tend to be more conversational and question-based, so incorporating natural language and long-tail keywords into your content is essential.
Structuring content for featured snippets:
Featured snippets are selected search results that appear at the top of Google's SERPs, providing users quick and concise answers to their queries.
To optimize your content for featured snippets, structure it in a clear, easy-to-read format using lists, tables, and step-by-step instructions, and directly address common user questions.
Using schema markup and structured data:
Schema markup and structured data help search engines understand the context and meaning of your content, increasing the likelihood of your website being featured in rich snippets and voice search results.
Implementing schema markup on your website can improve your search visibility and provide users with more informative search results, ultimately driving more organic traffic.
Following industry news and publications:
Keeping up with the latest industry news and updates is crucial to stay ahead in the ever-evolving world of SEO.
Regularly following reputable SEO publications and blogs, such as Search Engine Journal, Moz, and Ahrefs, can help you stay informed about algorithm changes, new ranking factors, and emerging trends.
Adapting to new ranking factors and search technologies (e.g., AI, machine learning):
Search engines continuously incorporate new technologies, such as artificial intelligence and machine learning, to enhance their ranking algorithms and deliver more accurate search results.
Staying informed about these advancements and adapting your SEO strategies accordingly ensures that your website remains competitive in search results.
Continuously refining and updating your SEO strategies:
SEO is a dynamic field that requires ongoing refinement and adaptation. Regularly auditing your website, analyzing your performance metrics, and updating your content and optimization strategies can help you maintain and improve your search engine rankings, driving consistent growth in organic traffic and conversions.
Common SEO Mistakes and How to Avoid Them:
Keyword stuffing and over-optimization:
Keyword stuffing involves the excessive use of target keywords to manipulate search engine rankings. This outdated practice can lead to penalties and a negative user experience.
To avoid keyword stuffing, focus on creating high-quality, natural-sounding content that incorporates your target keywords in a contextually relevant and meaningful way. Additionally, use synonyms and variations of your keywords to ensure a more diverse and engaging text.
Neglecting mobile-friendliness:
In today's increasingly mobile-first world, paying attention to your website's mobile-friendliness can help your search engine rankings and user experience.
To avoid this mistake, implement a responsive design that adapts to various screen sizes and devices, ensuring a seamless browsing experience for all users. Regularly test your website on different mobile devices and make necessary adjustments to improve performance and usability.
Poor site structure and navigation:
A poorly structured website with confusing navigation can hinder search engine crawlers from indexing your content and frustrate users, resulting in reduced organic traffic and lower rankings.
To avoid this issue, create a clear and logical site hierarchy with well-organized categories and subcategories. Additionally, ensure that your website's main navigation is user-friendly and easily accessible, allowing users to find the information they're looking for with minimal effort.
Ignoring local SEO and user intent:
Focusing solely on global SEO strategies without considering local SEO and user intent can limit your website's reach and potential.
To avoid this mistake, optimize your website for local searches by including location-specific keywords, creating location-specific pages, and claiming your Google My Business listing.
Additionally, tailor your content to address your target audience's needs and preferences, considering their search intent to create more relevant and valuable content.
Focusing solely on quantity over quality (e.g., content, backlinks):
Prioritizing quantity over quality in terms of content and backlinks can lead to subpar results and even search engine penalties. To avoid this mistake, create high-quality, engaging content that offers value to your target audience.
Invest time and effort into researching, planning, and crafting content that resonates with users and encourages them to share and engage with your website. Similarly, focus on acquiring high-quality backlinks from reputable, niche-relevant websites rather than chasing many low-quality links.
Building a solid backlink profile with quality links can significantly improve your website's authority, visibility, and overall SEO performance.
The Future of SEO: Staying Ahead of the Curve
The role of artificial intelligence (AI) in SEO
AI-powered content creation and optimization:
As artificial intelligence evolves, its impact on SEO becomes more significant. AI-powered tools and algorithms are increasingly being used to create and optimize content, helping businesses target their audience more effectively and improve their search engine rankings.
By embracing AI technologies, you can streamline your content creation process, uncover hidden opportunities, and stay ahead of the competition.
Predictive analytics and data-driven strategies:
AI enables more accurate predictive analytics, allowing businesses to identify trends, anticipate user behavior, and make data-driven decisions to refine their SEO strategies.
Leveraging AI-powered tools and data-driven insights can help you optimize your website, target the most valuable keywords, and uncover growth opportunities before your competitors do.
The Rise of Visual Search and Video Content
Optimizing images and videos for search:
Visual search and video content are rapidly gaining importance in SEO. To stay ahead of the curve, ensure your images and videos are optimized for search engines by using descriptive file names, alt tags, and captions.
Also, create engaging, high-quality visual content that addresses your audience's needs and preferences.
Leveraging platforms like YouTube and Pinterest:
As visual content becomes more prevalent, platforms like YouTube and Pinterest provide valuable opportunities for businesses to expand their reach and visibility.
Creating with Youtube SEO and optimizing content for these platforms allows you to tap into new audiences, drive additional traffic to your website, and enhance your overall SEO performance.
The Importance of User Experience (UX) and Core Web Vitals
Prioritizing page speed, interactivity, and visual stability:
Search engines increasingly prioritize websites that offer a smooth and enjoyable user experience. Core Web Vitals is a set of metrics that measure critical aspects of user experience, such as page speed, interactivity, and visual stability.
To stay ahead in the SEO game, improve your website's Core Web Vitals by optimizing page load times, ensuring a responsive design, and minimizing layout shifts.
Balancing SEO with overall user satisfaction:
While optimizing your website for search engines is essential, it's equally important to prioritize overall user satisfaction. Striking the right balance between SEO and user experience ensures that you rank higher in search results and provide value to your audience, encouraging them to engage with your content and convert into loyal customers.
The growing emphasis on content quality and E-A-T (Expertise, Authority, Trustworthiness)
Establishing thought leadership and credibility:
As search engines continue to prioritize high-quality content and E-A-T, it's crucial to establish your brand as a thought leader and credible source of information in your niche.
You can build your authority and trustworthiness by sharing your expertise, insights, and valuable content, improving search engine rankings and organic traffic.
Ensuring content accuracy, depth, and usefulness:
To meet the growing expectations for content quality, focus on creating accurate, in-depth, and helpful content that addresses your audience's needs and preferences.
Thoroughly research your topics, cite reputable sources, and provide actionable insights to help your readers solve problems or achieve their goals.
By consistently delivering high-quality content, you not only enhance your website's E-A-T but also foster trust and loyalty among your audience, ensuring long-term success in the ever-changing world of SEO.
How to Learn SEO
To effectively learn SEO, follow these practical steps:
Study foundational SEO concepts: Familiarize yourself with essential SEO principles, such as keyword research, on-page optimization, off-page optimization, technical SEO, and content creation. Resources like Moz's Beginner's Guide to SEO and Google's SEO Starter Guide can provide a solid foundation.
Follow industry leaders and experts: Follow the latest SEO trends and best practices by following renowned industry experts and influencers. Some notable names include Rand Fishkin, Brian Dean, and Neil Patel. To stay informed, subscribe to their blogs, newsletters, and social media channels.
Enroll in online courses and certifications: Participate in online courses and obtain certifications from reputable platforms like Coursera, Udemy, and Google's Skillshop. These courses will help you gain in-depth knowledge and practical experience in SEO.
Attend webinars and conferences: Join SEO webinars and conferences to learn from industry professionals, network with other SEO enthusiasts, and stay updated on current trends and strategies.
Read SEO-focused blogs and forums: Visit popular SEO blogs like Search Engine Journal, Search Engine Land, and SEO by the Sea. Engage in forums like WebmasterWorld and SEO Chat to discuss ideas, seek advice, and share your experiences.
Practice hands-on implementation: Apply the SEO techniques you've learned to real-world projects. Work on personal websites, blogs or volunteer for small businesses to gain hands-on experience.
Use SEO tools: Familiarize yourself with essential SEO tools like Google Analytics, Google Search Console, Ahrefs, SEMrush, and Moz. These tools will help you, monitor, analyze, and optimize your SEO efforts.
Join online communities: Engage with other SEO learners and professionals in online communities like Reddit's r/SEO, Quora, or LinkedIn groups. Participate in discussions, ask questions, and contribute valuable insights to strengthen your understanding of SEO.
Stay updated on search engine algorithm changes: Regularly review search engine updates and algorithm changes, such as Google's Core Updates, to ensure your SEO knowledge remains current and effective.
Be patient and persistent: SEO is an ever-evolving field that requires ongoing learning and adaptation. Stay committed to your learning journey, and remember that achieving expertise in SEO takes time and consistent effort.
By following these steps, you can actively learn SEO, enhance your content writing skills, and contribute to the success of websites by improving their search engine visibility.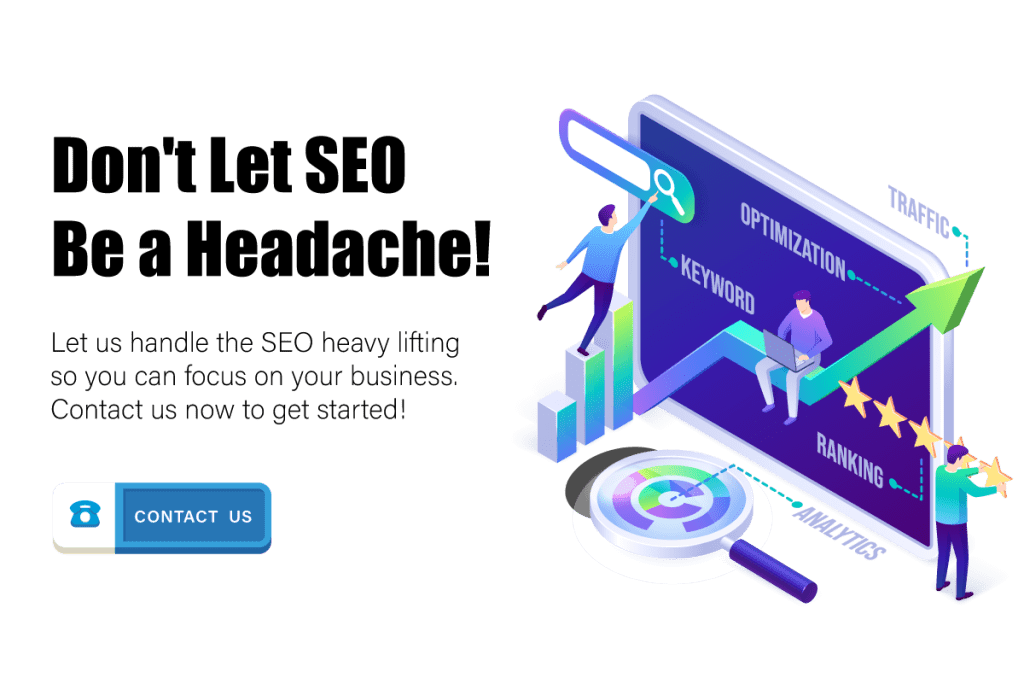 Conclusion
Staying ahead in the dynamic SEO landscape requires continuous adaptation and a keen eye for emerging trends and technologies.
By embracing AI-powered tools, prioritizing visual content and user experience, and focusing on high-quality, authoritative content, you can ensure that your website remains competitive in search results, driving consistent growth in organic traffic and conversions.
As you navigate the future of SEO, keep these insights in mind to stay ahead of the curve and achieve lasting success in your digital marketing efforts.
Looking for an SEO Expert? Contact Us Today!