Technical SEO
Mastering technical SEO has become indispensable in today's fiercely competitive online environment.
As search engines like Google continue to refine their algorithms, technical SEO is increasingly important in ensuring that websites are easily discoverable and highly visible in search results.
By optimizing the technical aspects of a website, businesses can improve their online presence, attract more organic traffic, and ultimately drive growth.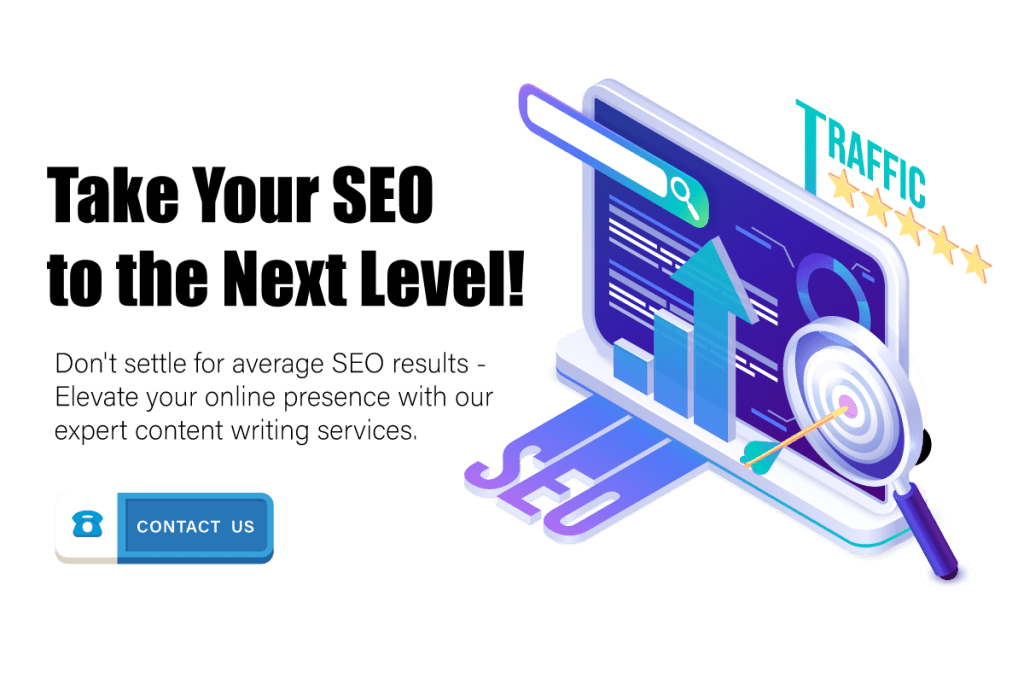 The Impact of Technical SEO on Website Performance and User Experience
Beyond its influence on search rankings, technical SEO significantly impacts a website's overall performance and user experience.
By addressing technical issues such as page speed, mobile-friendliness, and site structure, businesses can create a seamless user browsing experience, leading to higher engagement and improved conversion rates.
In essence, technical SEO helps websites rank higher in search engine results pages (SERPs) and contributes to a more satisfying user experience.
A Comprehensive Guide to Mastering Technical SEO
This blog post will provide an in-depth look at the various components of technical SEO, including crawling and indexing, site structure, page speed optimization, mobile-first indexing, and structured data.
By following the tips and best practices outlined in this guide, you'll be well on your way to optimizing your website's technical performance and boosting its visibility in search results.
What Is Technical SEO?
Technical SEO refers to the process of optimizing a website's technical aspects to improve its search engine visibility, user experience, and overall performance. By focusing on the website's underlying structure, accessibility, and compatibility across various devices, technical SEO ensures that search engines can efficiently crawl, index, and rank the site's content.
Why Is Technical SEO Important
Technical SEO is important because it lays the foundation for a website's overall success in the digital landscape. By optimizing a site's technical aspects, you can improve its search engine visibility, user experience, and performance.
Technical SEO Fundamentals
Decoding Search Engine Crawlers
Search engine crawlers, also known as spiders or bots, play a critical role in discovering and indexing web content.
These automated programs systematically navigate the web, following links and collecting information about websites to include in their search engine indexes.
By understanding how crawlers work, you can ensure that your site is easily discoverable and adequately indexed by search engines.
Maximize Your Crawl Budget
Crawl budget refers to the number of pages that search engines are willing to crawl and index on your website within a given time frame.
To maximize your crawl budget, prioritize high-quality, relevant content, eliminate duplicate pages, and fix broken links.
Additionally, streamline your site's structure and employ proper pagination to facilitate efficient crawling by search engine bots.
XML Sitemaps
1. Crafting and Submitting XML Sitemaps
An XML sitemap is a roadmap that helps search engines navigate your website more efficiently.
To create a sitemap, use a sitemap generator tool or manually compile a list of all the URLs on your site in an XML format.
Once your sitemap is ready, submit it to search engines like Google and Bing via their respective webmaster tools, ensuring that search engines can easily find and index your site's content.
2. Keep Your Sitemaps Updated Regularly
Regularly updating your XML sitemap is crucial to maintaining the accuracy and relevance of your website's indexed content.
Make it a habit to add new pages, remove obsolete content, and update existing pages in your sitemap.
This ensures that search engines invariably have the most current information about your site, improving your chances of ranking higher in search results.
Robots.txt
1. Implementing a Robots.txt File
A robots.txt file is a simple text file that provides instructions to search engine crawlers about which pages or sections of your website should be indexed or ignored.
By properly setting up a robots.txt file, you can prevent crawlers from accessing sensitive or irrelevant content and focus their attention on the most valuable pages of your site.
2. Adhere to Best Practices for Managing Crawl Restrictions
When creating your robots.txt file, follow best practices to ensure optimal results. Be specific with your directives, using the "Disallow" command to restrict access to specific folders or file types.
Avoid blocking crucial resources like CSS or JavaScript files, as this may hinder the rendering of your site. Finally, always verify your robots.txt file using a validator tool to ensure it's properly formatted and functioning as intended.
Site Structure and Internal Linking
Establishing a Logical Site Hierarchy
A clear and intuitive site structure will help users and search engines understand the purpose and organization of your website.
A well-organized site hierarchy not only improves user experience but also enhances the crawlability of your website for search engine bots.
To create a logical site hierarchy, start by categorizing your content into main topics and subtopics.
Ensure each category has a dedicated page and that users can easily navigate between different sections.
Prioritizing URL Structure
The structure of your URLs plays a significant role in SEO, as search engines use them to determine the relevancy and context of your content.
Keep your URLs short, descriptive, and keyword-rich, using hyphens to separate words for readability.
Avoid using numbers, special characters, or unnecessary parameters, as these can confuse users and search engines.
A well-structured URL improves your site's indexability and makes it more user-friendly.
Implementing Breadcrumb Navigation
Breadcrumb navigation is a secondary navigation tool that displays a user's location within a website's hierarchy, making it easier for users to navigate to previous pages.
By implementing breadcrumb navigation, you can enhance user experience, reduce bounce rates, and provide additional context for search engines.
To make the most of breadcrumb navigation, ensure it's consistently placed across your site and uses clear, concise labels.
Optimizing Internal Linking for SEO
Internal linking connects pages within your website using hyperlinks, which helps users navigate your site but also aids search engines in understanding your content's context and relationships.
To optimize internal linking for SEO, use keyword-rich anchor text, link to relevant and valuable content, and maintain a balanced link distribution.
Avoid excessive or manipulative linking, as this may negatively impact your site's search engine rankings.
A strategic internal linking strategy can improve your website's visibility, usability, and overall SEO performance.
Page Speed and Performance Optimization
Exploring the Impact of Page Speed on User Experience and SEO
Page speed, or the time it takes for a web page to load, plays a crucial role in user experience and SEO.
Faster-loading pages provide a more enjoyable browsing experience, leading to increased user engagement and lower bounce rates.
Moreover, search engines like Google consider page speed a ranking factor, meaning faster sites are more likely to rank higher in search results.
Optimizing your website's speed and performance can enhance user satisfaction and improve your site's visibility.
Pinpointing Factors Affecting Site Speed
Multiple factors can contribute to slow-loading pages, including large file sizes, unoptimized images, excessive use of JavaScript or CSS, and server performance.
Additionally, third-party scripts, inefficient code, and a lack of browser caching can also impact your site's loading speed. Identifying these factors is the first step toward improving your website's performance.
Utilizing Tools to Measure Page Speed
Several tools are available to help you assess your site's loading speed and identify areas for improvement.
Google's PageSpeed Insights, GTmetrix, and WebPageTest are popular options that provide detailed reports on your site's performance, offering recommendations to help you optimize your site for faster loading times.
Enhancing Page Speed and Performance
To improve your website's speed and performance, consider implementing the following tips:
1. Optimize image sizes and formats using tools like ImageOptim or TinyPNG.
2. Minify and compress HTML, CSS, and JavaScript files to reduce their size.
3. Implement browser caching to store static resources locally, decreasing load times for returning users.
4. Use a content delivery network (CDN) to distribute your site's content across multiple servers, reducing server load and improving load times for users worldwide.
5. Streamline your site's code by removing unnecessary elements like outdated plugins or unused scripts.
These steps can significantly boost your site's performance, leading to happier users and better search engine rankings.
Mobile-first Indexing and Responsive Design
Embracing the Mobile-first Approach
The mobile-first approach prioritizes the design and optimization of mobile device websites, reflecting that more users now access the web via smartphones and tablets than desktop computers.
Search engines like Google have adopted mobile-first indexing, meaning they use the mobile version of a site's content for ranking and indexing purposes.
Understanding and implementing the mobile-first approach ensures your website is user-friendly and optimized for search engine visibility.
The Significance of Responsive Web Design
Responsive web design is a crucial aspect of the mobile-first approach. It enables websites to adjust their layout and design based on the user's device and screen size.
A responsive website ensures that content is easily accessible and visually appealing, whether viewed on a desktop computer, tablet, or smartphone.
A responsive web design can provide a seamless browsing experience for all users and improve your site's overall SEO performance.
Assessing and Enhancing Mobile Performance
To ensure your website performs well on mobile devices, testing and optimizing its mobile performance regularly is essential.
Use tools like Google's Mobile-Friendly Test or the mobile usability report in Google Search Console to identify any issues that may impact your site's mobile performance.
Consider implementing the following strategies to improve your site's mobile experience:
1. Optimize images and videos for faster loading times on mobile devices.
2. Simplify your site's navigation, making it easy for users to access important information.
3. Eliminate pop-ups and intrusive interstitials that may disrupt the mobile user experience.
4. Implement Accelerated Mobile Pages (AMP) to deliver faster, more streamlined content to mobile users.
By regularly testing and optimizing your site for mobile performance, you can stay ahead of the competition and ensure that your website meets the needs of an increasingly mobile-first audience.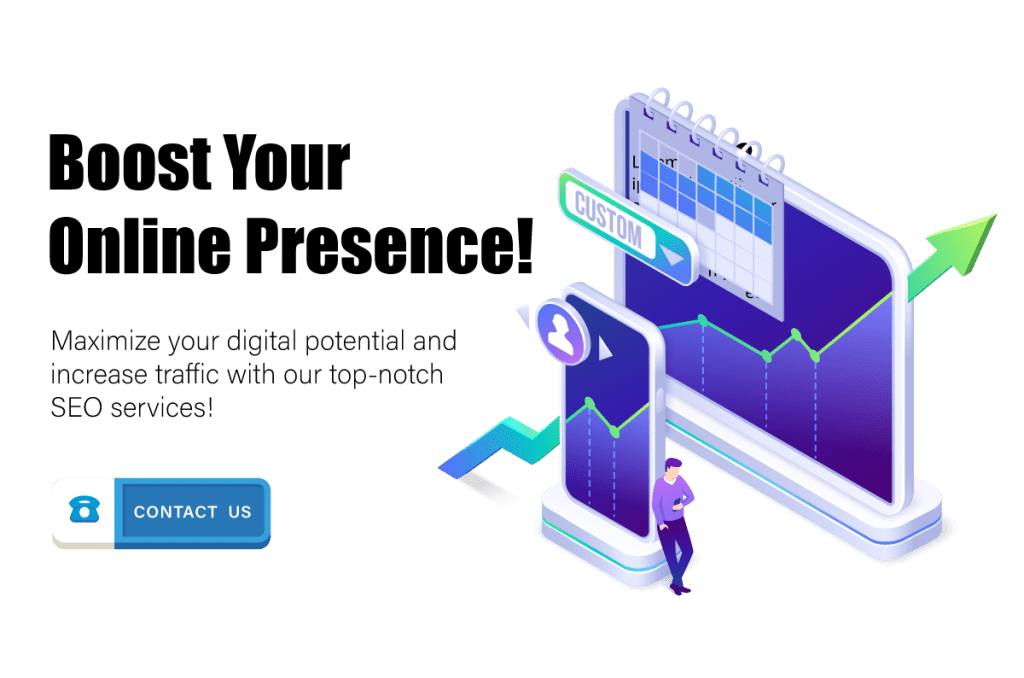 Structured Data and Schema Markup
Unveiling Structured Data and Its Advantages
Structured data is a standardized method of organizing and labeling information on a website, making it easier for search engines to understand and display the content meaningfully.
By implementing structured data, you can enhance your site's visibility in search results.
Search engines may use this information to generate rich snippets, knowledge panels, and other interactive search result features.
This, in turn, can lead to higher click-through rates, improved user engagement, and better overall SEO performance.
Delving into Common Types of Schema Markup
Schema markup, a specific type of structured data, is a vocabulary that allows webmasters to annotate their content in a way that search engines can easily understand. Some common types of schema markup include:
1. Organization: Provides information about a company, such as a name, logo, and contact details.
2. Local Business: Offers details about a local business, including address, opening hours, and services offered and use Local SEO techniques.
3. Article or Blog Posting: Highlights essential information about articles or blog posts, like the headline, author, and date published.
4. Event: Displays information about an event, such as date, time, location, and ticket availability.
5. Product and Offer: Showcases product details, including price, availability, and customer ratings.
6. Recipe: Presents essential details about a recipe, such as ingredients, cooking time, and nutritional information.
Incorporating Schema Markup on Your Website
To add schema markup to your website, follow these steps:
1. Identify the appropriate schema markup type for your content. Visit Schema.org to explore the full range of available markup types.
2. Generate the schema markup code using a tool like Google's Structured Data Markup Helper or the Schema Markup Generator by Merkle.
3. Add the generated code to the relevant pages of your website. For those using a content management system (CMS) like WordPress, consider using a plugin to simplify the process.
4. Test your implementation using Google's Rich Results Test tool to ensure search engines properly format and recognize your structured data.
By incorporating schema markup on your website, you can improve your site's search engine visibility and provide users with more informative and engaging search results.
International and Multilingual SEO
Assessing the Need for International SEO
International SEO involves optimizing your website for users in different countries and languages, expanding your site's reach to a global audience.
To determine whether your business could benefit from international SEO, consider factors such as your target audience's geographic distribution, the demand for your products or services in other regions, and potential opportunities for growth in new markets.
If your analysis reveals a significant international audience or potential for expansion, investing in international SEO can help you tap into these opportunities and drive growth.
Implementing Hreflang Tags and Language Targeting
Hreflang tags are essential elements of international SEO, as they help search engines understand the language and regional targeting of your website's content.
By properly setting up hreflang tags, you can ensure that users are directed to the most appropriate version of your site based on their language and location. To implement hreflang tags, follow these steps:
1. Identify the language and regional variations of your website's content.
2. Add hreflang annotations to each page, specifying the language and region using ISO language codes and country codes.
3. Ensure that your hreflang tags are reciprocal, meaning that each language version of a page should link to all other language versions.
Best Practices for Managing Multilingual Content
To effectively manage multilingual content and maximize the impact of your international SEO efforts, consider the following best practices:
1. Create high-quality, localized content tailored to your target audience's needs and preferences in each region. Avoid using automated translation tools, which may result in subpar content quality.
2. Optimize your site's structure for multilingual content by using separate folders, subdomains, or top-level domains for each language or regional version.
3. Conduct keyword research for each target market to identify your content's most relevant and valuable keywords. Remember that keyword popularity may vary across regions and languages.
4. Pay attention to cultural nuances and ensure your site's design, imagery, and messaging are appropriate and relevant for each target audience.
By adopting these best practices, you can create a more engaging and effective multilingual website that caters to the needs of your diverse international audience, boosting your online presence and driving global growth.
HTTPS and Website Security
The Importance of HTTPS for SEO and User Trust
HTTPS (Hypertext Transfer Protocol Secure) is a secure version of HTTP that encrypts data exchanged between a user's browser and a website, protecting it from unauthorized access or tampering.
Implementing HTTPS is essential for SEO and user trust, as search engines like Google prioritize secure sites in their rankings, and users are more likely to engage with websites that display a secure connection. Adopting HTTPS can protect your users' data, enhance your site's credibility, and improve its search engine visibility.
Transitioning from HTTP to HTTPS
Migrating your website from HTTP to HTTPS involves obtaining an SSL (Secure Sockets Layer) certificate and configuring your server to use it. Follow these steps to ensure a smooth migration:
1. Purchase an SSL certificate from a trusted certificate authority, and install it on your server.
2. Update your server configuration to enable HTTPS and redirect all HTTP traffic to HTTPS.
3. Update internal links, images, and scripts to use HTTPS URLs to avoid mixed content issues.
4. Inform search engines of the migration by updating your XML sitemap and submitting it to search engine webmaster tools.
Guaranteeing a Secure Browsing Experience
In addition to implementing HTTPS, take the following steps to ensure a secure browsing experience for your users:
1. Keep your website software, plugins, and themes up to date, addressing any security vulnerabilities.
2. Implement robust password policies and two-factor authentication for administrative access to your site.
3. Regularly scan your website for malware and other security threats using a reputable security tool.
4. Employ a Web Application Firewall (WAF) to protect your site from common attacks like DDoS, SQL injection, and cross-site scripting.
By prioritizing website security and providing a safe browsing environment, you can foster user trust, protect sensitive data, and maintain a solid online reputation that positively impacts your SEO performance.
SEO Audits and Ongoing Maintenance
The Significance of Regular SEO Audits in Preserving Site Health
Regular SEO audits play a vital role in maintaining your website's health and performance by identifying and addressing technical issues that may hinder its search engine visibility and user experience.
By conducting periodic SEO audits, you can stay ahead of the competition, adapt to changing search engine algorithms, and ensure that your website continues to meet the needs of your target audience.
Essential Components of a Technical SEO Audit
A comprehensive technical SEO audit involves evaluating your website's various aspects to identify improvement areas. Critical components of an audit include:
1. Crawling and indexing: Verify that search engines can access, crawl, and index your site's content.
2. Site structure: Evaluate your site's organization, URL structure, and internal linking strategy.
3. Mobile-friendliness: Assess your site's responsiveness and performance on mobile devices.
4. Page speed: Analyze your site's loading speed and identify opportunities for optimization.
5. Security: Ensure your website uses HTTPS and follows security best practices.
6. Structured data: Check for proper schema markup and structured data implementation.
7. International SEO: If applicable, examine your site's language targeting and hreflang implementation.
Addressing Common Technical SEO Issues
Upon completing your technical SEO audit, prioritize addressing the identified issues to improve your site's performance and visibility. Common technical SEO issues and their solutions include:
1. Broken links: Use a link checker tool to identify and fix broken internal and external links.
2. Duplicate content: Implement canonical tags or 301 redirects to consolidate duplicate content and avoid search engine penalties.
3. Slow-loading pages: Optimize images, minify code, and leverage browser caching to improve page speed.
4. Mobile usability problems: Adopt a responsive design and ensure your site functions seamlessly on various devices and screen sizes.
Staying Current with Industry Updates and Best Practices
The digital landscape and SEO best practices are constantly evolving.
Stay informed about industry updates and algorithm changes by following reputable SEO blogs, attending conferences, and participating in online forums or discussion groups.
Regularly updating your knowledge and skills will help you maintain your website's competitiveness and adapt to the ever-changing search engine optimization requirements.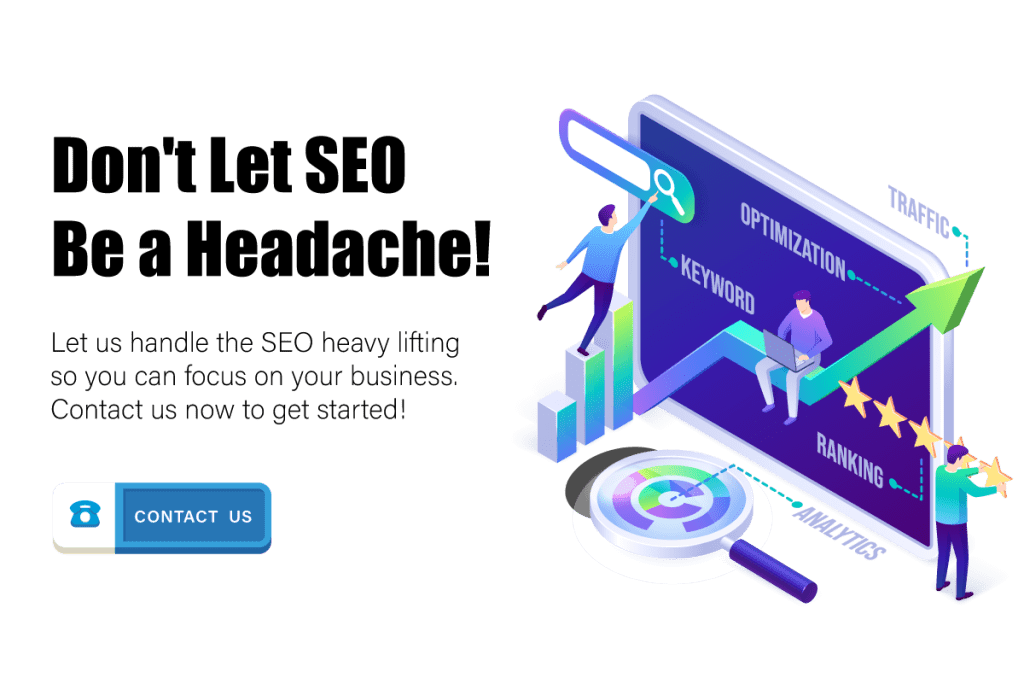 Frequently Asked Questions About Technical SEO
Does Technical SEO Work?
Yes, technical SEO works effectively when implemented correctly. By optimizing a website's technical aspects, you can significantly improve its search engine visibility, user experience, and overall performance.
How Much Is a Full Technical SEO Audit?
The cost of a full technical SEO audit can vary greatly depending on several factors, such as the size and complexity of your website, the depth of the audit, the expertise of the SEO professional or agency conducting the audit, and the geographical location.
Here's an overview of what you might expect when considering the cost of a technical SEO audit:
Size and complexity of your website: A more prominent website with numerous pages, complex features, or extensive e-commerce functionality will generally require more time and effort to audit, resulting in higher costs.
Depth of the audit: A comprehensive technical SEO audit involves evaluating various aspects of your website, such as crawling and indexing, site structure, mobile-friendliness, page speed, and more. The more detailed and thorough the audit, the higher the cost.
Expertise of the SEO professional or agency: The experience and skill level of the SEO professional or agency you hire will also influence the audit cost. A reputable agency or expert with a proven track record may charge more for their services but may also deliver better results and insights.
Geographical location: The cost of a technical SEO audit may also be influenced by the geographical location of the SEO professional or agency, as rates can vary between countries and regions.
Considering these factors, the cost of a full technical SEO audit can range from a few hundred dollars for a smaller, less complex site to several thousand dollars for larger, more intricate websites.
How Much Will Correcting Technical Optimization Help SEO?
Correcting technical optimization issues can significantly help your website's SEO performance, leading to improved search engine visibility, enhanced user experience, and increased organic traffic.
Conclusion
Throughout this blog post, we've explored various aspects of technical SEO, including crawling and indexing, site structure, page speed optimization, mobile-first indexing, structured data, international SEO, website security, and ongoing maintenance.
These elements play a critical role in ensuring that your website performs optimally, meets the needs of your target audience, and remains visible in search engine results.
As we've demonstrated, investing in technical SEO is crucial for achieving long-term success in the digital landscape.
By implementing the best practices and strategies outlined in this post, you can create a strong foundation for your website that improves its search engine visibility and enhances the overall user experience.
As you optimize your site and stay informed about industry updates, you'll be better positioned to maintain a competitive edge, attract more organic traffic, and drive sustainable growth for your online presence.
Embrace technical SEO as an essential part of your digital marketing strategy, and unlock the full potential of your website's performance.
Ready to boost your website's performance and search engine visibility? Our expert team specializes in technical SEO and is here to help your business thrive. Don't miss out on the opportunity to enhance your online presence – reach out to us today, and let's work together to unlock your website's full potential!