On-Page SEO
In today's competitive online landscape, on-page SEO has become crucial to any website's success. Implementing on-page SEO strategies helps you secure higher rankings in search engine results pages (SERPs) but also contributes to establishing your site as a trustworthy, authoritative source of information.
By addressing various on-page factors, you can ensure that your content is easily discoverable by search engines and users.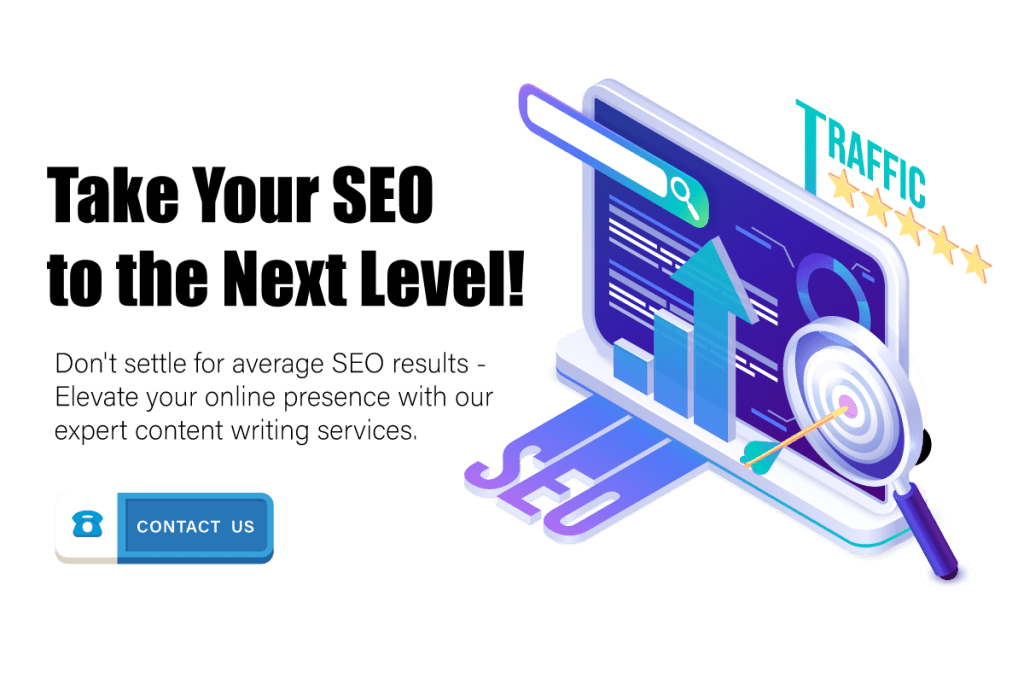 Our objective in this blog post is to provide you with a comprehensive understanding of on-page SEO, its importance, and how to optimize your website effectively. We'll dive deep into the essential on-page SEO elements, discuss content optimization techniques, explore technical considerations, and offer insights to measure your on-page SEO performance.
By the end of this post, you'll be equipped with actionable knowledge and strategies to boost your website's rankings and enhance its overall performance.
What Is On-Page SEO?
On-page SEO encompasses all the techniques and tactics to optimize individual web pages to rank higher in search engine results and drive more organic traffic. This process involves fine-tuning various web page components, including content, LSI Keywords (Latent Semantic Indexing), meta tags, URL structure, and multimedia elements, to make it more relevant, engaging, and accessible to both search engines and users.
Effective on-page SEO ensures that your website's pages are easily discoverable, well-structured, and rich in valuable information, ultimately leading to a more satisfying user experience.
On-Page Vs. Off-Page SEO
While on-page SEO focuses on optimizing the elements within your website, off-page SEO involves strategies that occur outside your website, aiming to enhance its online reputation and authority.
Off-page SEO primarily revolves around building high-quality backlinks from reputable sources and leveraging social media, online directories, and other platforms to increase brand exposure and credibility.
On-page and off-page SEO are crucial for a well-rounded and effective SEO strategy. They complement each other and work synergistically to improve your website's overall search engine performance.
Why On Page SEO Is Important
On-page SEO involves optimizing individual web pages to improve search engine rankings and drive organic traffic. In the fast-paced digital world, businesses and website owners must understand the significance of on-page SEO to stay competitive and maintain a robust online presence.
Here, we delve into why on-page SEO is crucial for your website's success.
1. Enhancing Search Engine Visibility
On-page SEO directly impacts how search engines perceive and rank your web pages. By optimizing elements such as title tags, meta descriptions, header tags, and URL structure, you can effectively communicate the relevance and value of your content to search engines.
This results in higher search rankings, increased visibility, and a higher likelihood of attracting potential customers or clients.
2. Improving User Experience
An essential aspect of on-page SEO is ensuring that your website offers a positive user experience. This involves creating high-quality, engaging content that is easily accessible and navigable.
By implementing on-page SEO best practices, such as mobile-responsive design, fast-loading pages, and clear headings, you can enhance the usability of your website, keeping visitors engaged and more likely to explore further or convert into customers.
3. Targeting the Right Keywords
On-page SEO includes researching and targeting your audience's most relevant and valuable keywords. By identifying and incorporating these keywords into your content, you can connect with users actively searching for information, products, or services related to your niche.
This targeted approach helps drive organic traffic and increases the chances of attracting high-quality leads.
4. Establishing Authority and Credibility
Optimizing your content through on-page SEO techniques benefits search engines and helps establish your website as an authoritative and credible source of information.
Creating well-researched, unique, and valuable content that addresses user intent can build trust with your audience and position your brand as an industry leader.
5. Supporting Off-Page SEO Efforts
While on-page SEO focuses on optimizing individual web pages, off-page SEO encompasses factors outside your website, such as backlinks and social media signals. However, these two aspects of SEO are interconnected. A solid foundation of on-page SEO makes your website more attractive to other sites for linking and sharing, strengthening your off-page SEO efforts and further boosting your search rankings.
On-page SEO is an indispensable aspect of any successful website strategy. Optimizing your web pages for both search engines and users can enhance your site's visibility, improve user experience, target the right keywords, establish authority, and support your off-page SEO initiatives. With a robust on-page SEO foundation, you can unlock your website's full potential and pave the way for long-term online success.
How to Do On Page SEO
On-page SEO serves as the foundation of your entire SEO strategy. Optimizing your website's pages and creating high-quality, relevant content establishes a solid base for search engines to crawl and index your site efficiently.
Moreover, on-page SEO is critical in making your website more user-friendly and accessible, leading to better engagement and higher conversion rates.
As part of a holistic SEO approach, on-page SEO works hand-in-hand with off-page SEO efforts, ensuring that your website not only ranks well in search results but also maintains a robust online presence and builds trust among your target audience.
On-Page SEO Elements
Keyword Research and Targeting
Zeroing in on the Right Keywords for Success
Targeting the right keywords is a fundamental aspect of on-page SEO. It helps search engines understand your content's relevance to user queries. Selecting the most appropriate keywords increases the likelihood of attracting users actively seeking the information, products, or services you offer, ultimately boosting your website's traffic and conversions.
Harnessing Powerful Tools for Keyword Research
Various tools are available to streamline your keyword research process, helping you identify high-potential keywords that align with your target audience's search intent. Some popular options include Google Keyword Planner, Ahrefs, SEMrush, and Moz Keyword Explorer.
These tools provide valuable insights into keyword search volume, competition, and related phrases, enabling you to decide which keywords to target.
Tips for Choosing the Best Keywords
To select the most effective keywords for your content, consider the following information:
Focus on long-tail keywords: These longer, more specific phrases generally have lower search volumes but higher conversion rates, as they cater to users with clear search intent.
Analyze your competition: Evaluate the keywords your competitors target and identify potential opportunities to outperform them.
Factor in search intent: Align your keywords with your target audience's needs and desires to maximize relevance and engagement.
Title Tags
Crafting Effective Title Tags
Title tags are a crucial element of on-page SEO. They concisely summarize your content and help search engines determine its relevance to user queries. To create compelling title tags, keep them between 50-60 characters, incorporate your target keyword, and ensure they accurately represent the page's content.
Best Practices for Title Tag Optimization
To optimize your title tags for maximum impact, follow these best practices:
Prioritize readability: Make your title tags clear, concise, and easy to understand.
Use action words and numbers: Incorporate action verbs and numbers to create a sense of urgency and entice users to click.
Avoid keyword stuffing: Use your target keyword naturally and avoid overusing it, which may negatively impact your search rankings.
Meta Descriptions
The Role of Meta Descriptions in On-Page SEO
Meta descriptions serve as a brief overview of your web page content and appear below the title tag in search engine results. Although they don't directly influence rankings, well-crafted meta descriptions can encourage users to click on your link, ultimately improving your click-through rate (CTR).
Tips for Writing Compelling Meta Descriptions
To create engaging meta descriptions, adhere to the following guidelines:
Keep them between 150-160 characters: This ensures your meta description is not truncated in search results.
Include your target keyword: This helps search engines understand the relevance of your content to user queries.
Focus on providing value: Highlight your content's benefits or unique selling points to entice users to click.
URL Structure
Benefits of an Optimized URL Structure
An optimized URL structure improves your website's search engine visibility and enhances its usability and user experience. Clean, descriptive URLs are more accessible for users to read, remember, and share while conveying the content's topic to search engines.
Tips for Creating User-Friendly and SEO-Friendly URLs
To create optimized URLs, keep these tips in mind:
Keep them short and descriptive: Use concise phrases that accurately represent your content.
Incorporate target keywords: Include your target keyword in the URL to signal its relevance to search engines and users.
Use hyphens to separate words: Hyphens are the preferred method for separating words in URLs, as they improve readability and are recognized by search engines.
Avoid using special characters or numbers: Stick to alphanumeric characters and hyphens to maintain a clean, easily understandable URL structure.
Header Tags (H1, H2, H3, etc.)
The Dual Importance of Header Tags for Readability and SEO
Header tags, such as H1, H2, and H3, serve a dual purpose in on-page SEO. They not only enhance the readability of your content by organizing it into a clear hierarchy but also signal the main topics and subtopics to search engines. Proper use of header tags can improve the user experience and contribute to better search engine rankings.
Best Practices for Header Tag Use and Optimization
To effectively use and optimize header tags, follow these best practices:
Use one H1 tag per page: Reserve the H1 tag for your main title and ensure it accurately reflects the content's primary focus.
Organize content with H2 and H3 tags: Use H2 tags for major section headings and H3 tags for subsections, creating a clear structure that is easy to navigate.
Incorporate target keywords: Include your target keywords in header tags, as this can help search engines understand the relevance of your content.
Maintain a logical hierarchy: Keep your header tags in a logical order, starting with H1 and moving through H2, H3, and so on, to create a coherent content structure.
Content Optimization
Quality Content Creation
The Significance of High-Quality, Unique Content
Crafting high-quality, unique content is paramount for on-page SEO, as it is the foundation for attracting and retaining users. Compelling, valuable content not only satisfies user intent but also signals to search engines that your website is a reliable source of information, ultimately boosting your search rankings and driving organic traffic.
Strategies for Producing Engaging Content
To create content that captivates your audience, consider these strategies:
Know your target audience: Understand their needs, preferences, and pain points to tailor content that resonates with them.
Provide actionable insights: Offer practical tips, step-by-step guides, or solutions to common problems that users can apply in their lives or businesses.
Use storytelling techniques: Engage your readers with relatable anecdotes, real-world examples, or case studies that illustrate your points.
Maintain a consistent tone and voice: Develop a unique writing style that aligns with your brand identity and appeals to your audience.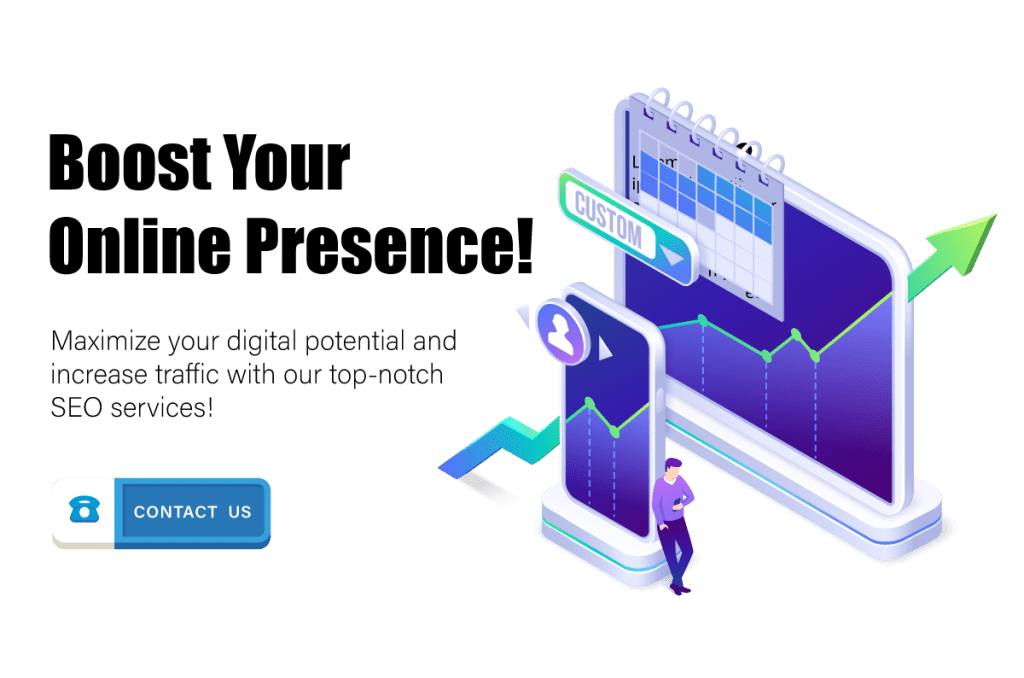 Keyword Placement and Density
Striking the Right Balance with Keyword Density
While there's no one-size-fits-all approach to keyword density, avoiding overusing or underusing your target keywords is crucial.
Aim for a balance that allows you to maintain natural-sounding, readable content while still emphasizing your keywords for search engines. Generally, a 1-2% keyword density is optimal for on-page SEO.
Techniques for Natural Keyword Incorporation
To incorporate keywords naturally in your content, follow these tips:
Use synonyms and related terms: This helps prevent over-optimization and enhances the readability of your content.
Place keywords strategically: Position your main keyword in the title, H1 tag, and within the first 100 words of your content, then sprinkle it throughout the text as needed.
Don't force keywords: If a keyword doesn't fit organically in a sentence, look for alternative ways to express the same idea or consider using a different keyword.
Internal Linking
Reaping the Benefits of Internal Linking 
Internal linking, connecting different pages within your website, offers several benefits for on-page SEO. It helps distribute link equity across your site, enhances user experience by providing relevant additional resources, and improves the crawlability and indexation of your web pages.
Best Practices for Effective Internal Link Building
To build a robust internal linking structure, adhere to these best practices:
Use descriptive anchor text: Ensure your anchor text accurately reflects the content of the linked page and includes relevant keywords.
Link to high-quality, relevant content: Focus on linking to informative, valuable pages that align with the context of the current content.
Avoid overloading pages with links: Maintain a reasonable number of internal links per page to prevent overwhelming users and diluting link equity.
Multimedia Elements
The Impact of Images, Videos, and Other Media on On-Page SEO
Multimedia elements, such as images, videos, and infographics, play a significant role in on-page SEO. They make your content more engaging and visually appealing, contributing to better user experience, longer dwell times, and lower bounce rates
Tips for Optimizing Multimedia Elements
To optimize your multimedia elements for on-page SEO, consider these suggestions:
Compress files: Reduce file sizes to improve page load times without compromising image or video quality.
Add descriptive alt text: Provide accurate, keyword-rich alt text for images to enhance accessibility and search engine understanding.
Use captions and transcripts: Include captions for videos and transcripts for audio content to improve user experience and provide additional keyword opportunities.
Leverage responsive design: Ensure your multimedia elements display correctly on various devices and screen sizes to offer a seamless user experience.
Optimize file names: Use descriptive, keyword-rich file names for multimedia elements to signal their relevance to search engines and improve your on-page SEO.
Technical On-Page SEO Considerations
Mobile-Friendliness
Emphasizing the Importance of a Mobile-Friendly Website
A mobile-friendly website has become increasingly crucial in today's digital landscape as more users access the internet through their mobile devices. Ensuring your website performs seamlessly on different screen sizes and devices enhances user experience and improve your search rankings, as search engines like Google prioritize mobile-optimized websites.
Tips for Creating a Mobile-Responsive Design
To develop a mobile-responsive design, consider the following suggestions:
Adopt a fluid grid layout: Use a grid system that adapts to various screen sizes, ensuring that your website's elements scale and reposition appropriately.
Optimize images and multimedia:
Compress images.
Use responsive video players.
Implement adaptive image techniques to reduce loading times and enhance performance on mobile devices.
Simplify navigation: Create an intuitive, easy-to-use navigation menu that caters to touchscreen interactions and prevents users from getting lost or frustrated.
Page Speed
The Dual Impact of Page Speed on User Experience and SEO
Page speed significantly affects user experience and SEO. Slow-loading web pages can lead to higher bounce rates and lower user engagement, as visitors are less likely to wait for content to load.
Furthermore, search engines like Google consider page speed a ranking factor, meaning faster-loading websites have a competitive edge in search results.
Techniques for Improving Page Load Times
To enhance your website's page speed, employ these techniques:
Optimize images: Compress image files and use appropriate file formats to reduce load times without sacrificing quality.
Leverage browser caching: Use caching to store parts of your website on users' devices, allowing for faster loading on subsequent visits.
Minify CSS, JavaScript, and HTML: Remove unnecessary characters, whitespace, and comments from your code to reduce file sizes and improve loading speeds.
Use a content delivery network (CDN): Distribute your website's content across a network of servers to reduce the distance between users and your site, resulting in faster load times.
Structured Data and Schema Markup
The Role of Structured Data in On-Page SEO
Structured data is essential in on-page SEO, as it helps search engines understand and interprets your website's content more accurately. By providing additional context and meaning to your content, structured data can enhance your search visibility and lead to the display of rich snippets, which can improve click-through rates and drive more traffic.
Implementing Schema Markup for Better Search Visibility
To incorporate schema markup into your website, follow these steps:
Identify relevant schema types: Visit Schema.org to explore different schema types that apply to your content, such as articles, products, events, or reviews.
Generate your schema markup: Use a schema markup generator, such as Google's Structured Data Markup Helper or the Merkle Schema Markup Generator, to create the appropriate code for your content.
Add the markup to your website: Insert the generated schema markup code into your website's HTML source, ensuring it accurately represents your content and adheres to best practices.
Test your implementation: Use Google's Rich Results Test tool to verify that your schema markup has been correctly implemented and is eligible for rich snippets in search results.
Measuring On-Page SEO Performance
Essential On-Page SEO Metrics to Track
To gauge the effectiveness of your on-page SEO efforts, it's crucial to monitor key performance indicators (KPIs). Some essential on-page SEO metrics to track include:
Organic search traffic: Measure the number of visitors arriving at your website through search engine results.
Bounce rate: Analyze the percentage of users who leave your website after viewing only one page, which can indicate issues with content quality or user experience.
Time on site and average session duration: Assess how long users spend on your website, which can provide insights into content engagement and relevance.
Click-through rate (CTR): Evaluate the ratio of clicks to impressions for your website's search listings, as higher CTRs often correlate with effective title tags and meta descriptions.
Analyzing and Interpreting On-Page SEO Data
To make the most of your on-page SEO data, follow these steps:
Establish a baseline: Determine your website's current performance levels to set benchmarks for comparison.
Identify trends and patterns: Examine your data over time to spot trends or patterns that can inform your ongoing on-page SEO strategy.
Compare your performance to competitors: Assess how your website's performance compares to competitors in your industry, which can help you identify areas of opportunity or weakness.
Adjust your strategy: Use the insights gained from your data analysis to fine-tune your on-page SEO efforts, addressing areas that require improvement and capitalizing on successes.
Tools for Monitoring On-Page SEO Performance
Various tools are available to help you track and analyze your on-page SEO performance. Some popular options include:
Google Analytics: This comprehensive analytics platform offers insights into your website's organic search traffic, user behavior, and engagement metrics.
Google Search Console: This tool provides valuable data on your website's search performance, indexing status, and any technical issues affecting your search visibility.
Moz Pro: Moz's suite of SEO tools includes a range of features for tracking and analyzing on-page SEO performance, such as keyword rankings, on-page optimization scores, and competitor analysis.
SEMrush: This all-in-one marketing toolkit offers a wide array of features for monitoring your on-page SEO efforts, including organic search traffic data, keyword tracking, and site audit capabilities.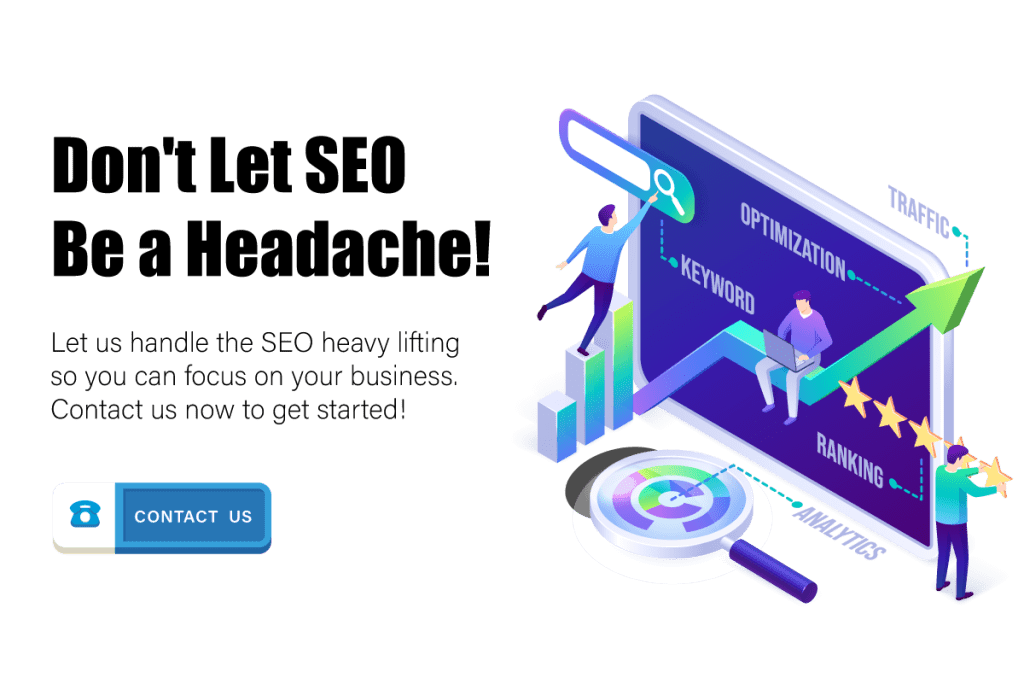 Conclusion
In this blog post, we've explored the essential aspects of on-page SEO, covering everything from keyword research and targeting, title tags, meta descriptions, URL structure, and header tags to content optimization, internal linking, multimedia elements, mobile-friendliness, page speed, structured data, and measuring performance.
Implementing the strategies and best practices discussed can enhance your website's search engine visibility, improve user experience, and drive more organic traffic.
Embracing the Ongoing Nature of On-Page SEO Optimization
It's crucial to understand that on-page SEO is not a one-time endeavor but rather an ongoing process. As search engines continuously update their algorithms and user behavior evolves, you must be prepared to adapt your on-page SEO strategies to maintain and improve your search rankings.
Regularly evaluating your website's performance and adjusting your tactics accordingly will help ensure long-term success in the ever-changing world of SEO.
Now that you comprehensively understand on-page SEO, it's time to implement these best practices. Begin by auditing your current website, identifying areas that need improvement, and implementing the strategies discussed in this blog post.
Remember that optimizing your on-page SEO is an investment in your website's future. The long-term benefits of higher search visibility increased organic traffic, and improved user experience are undoubtedly worth it. So, start optimizing today and unlock your website's full potential!